Notes for ROBERT MORVILLE TOBIN:

Son of John "Jack" and Jessie Louisa (Van Velsor) Tobin, Jr.
Born: February 11, 1873 in Lyon's Farms, Essex County, New Jersey.
Died: March 15, 1956 in Unknown.
Buried: City View Cemetery, Pasco, Franklin County, Washington.
Married: Adeline Cohn October 6, 1908 in Unknown.
NOTES: Have found middle name as Miller. Have found wife as Emma Teresa Collin.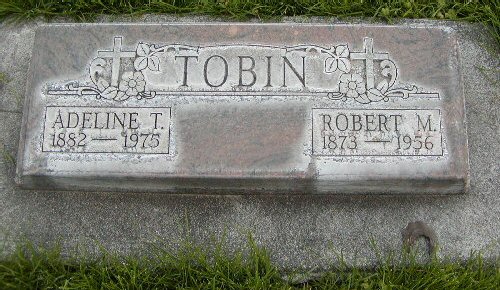 (Source: Findagrave.com/Betty from OR)