Notes for NAOMI VELSOR PAINTER:

Daughter of Thomas and Saran (Van Sise) Velsor.
Last Name: Also found as Van Velsor. Born: 1826 in New York.
Died: March 24, 1900 in Oyster Bay, Nassau County, Long Island, New York.
Buried: Memorial Cemetery of St. John's Church, Oyster Bay, Nassau County, Long Island, New York.
Census:
July 19, 1860 - Oyster Bay, Nassau County, Long Island, New York.
July 5, 1870 - Oyster Bay, Nassau County, Long Island, New York.
1892 - Oyster Bay, Nassau County, Long Island, New York.
Occupation: 1870 Baking at Home.
Married: Job Painter January 21, 1849 in Oyster Bay, Nassau County, Long Island, New York.

She is the Great-Aunt of Emma Velsor who married her son Theodore.


1860 Oyster Bay, New York Census Record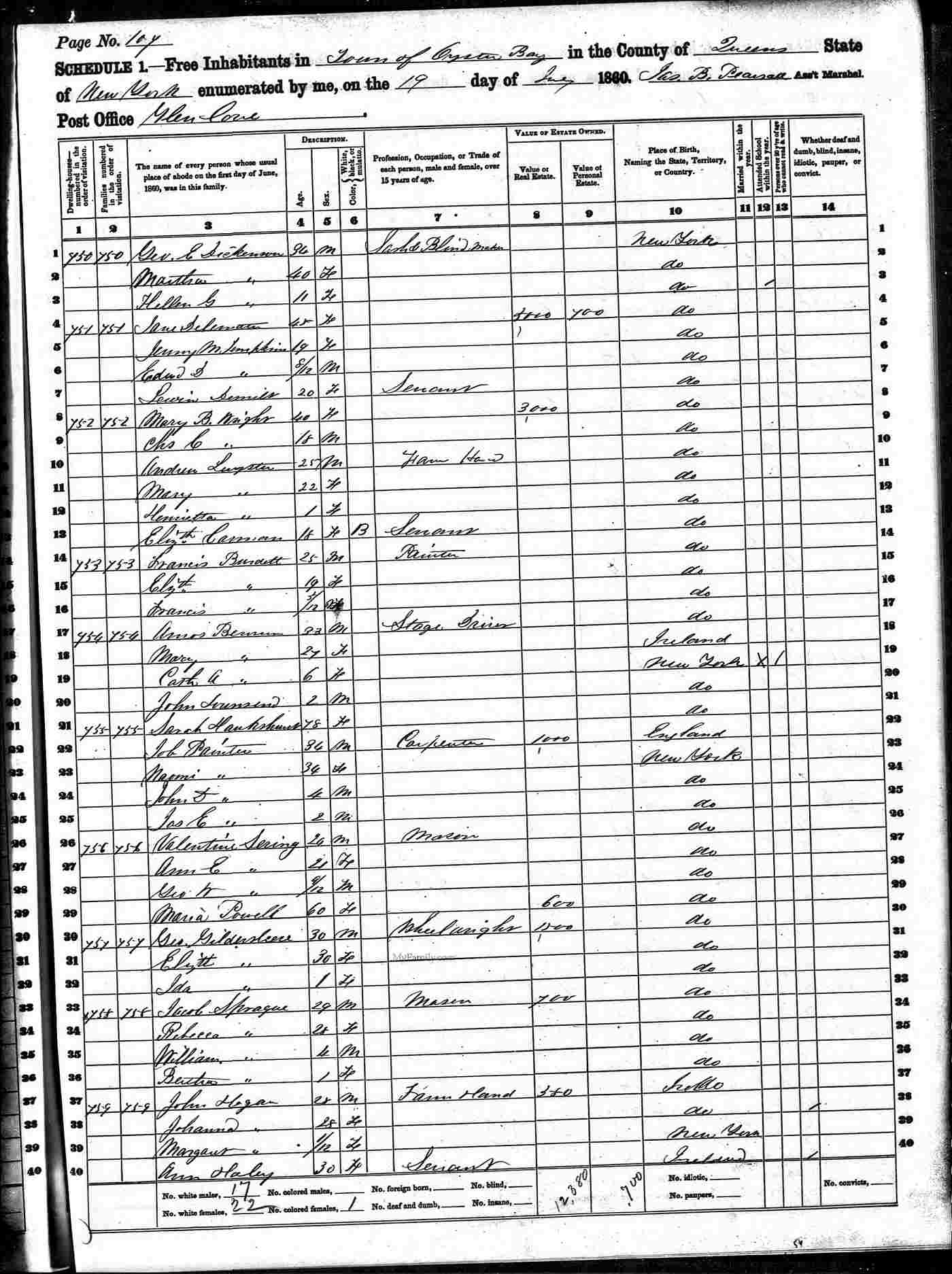 1870 Oyster Bay, New York Census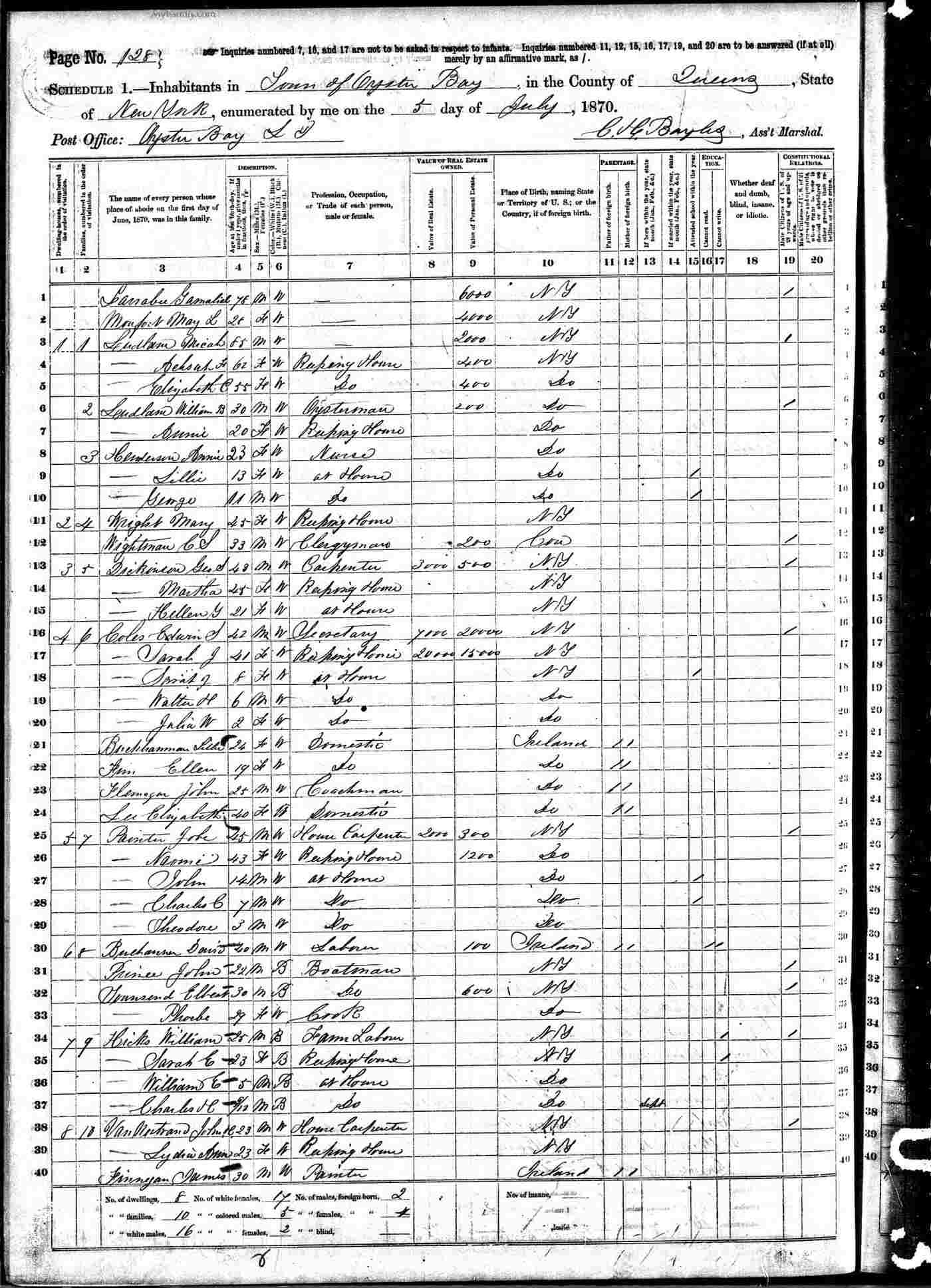 1892 Oyster Bay, New York Census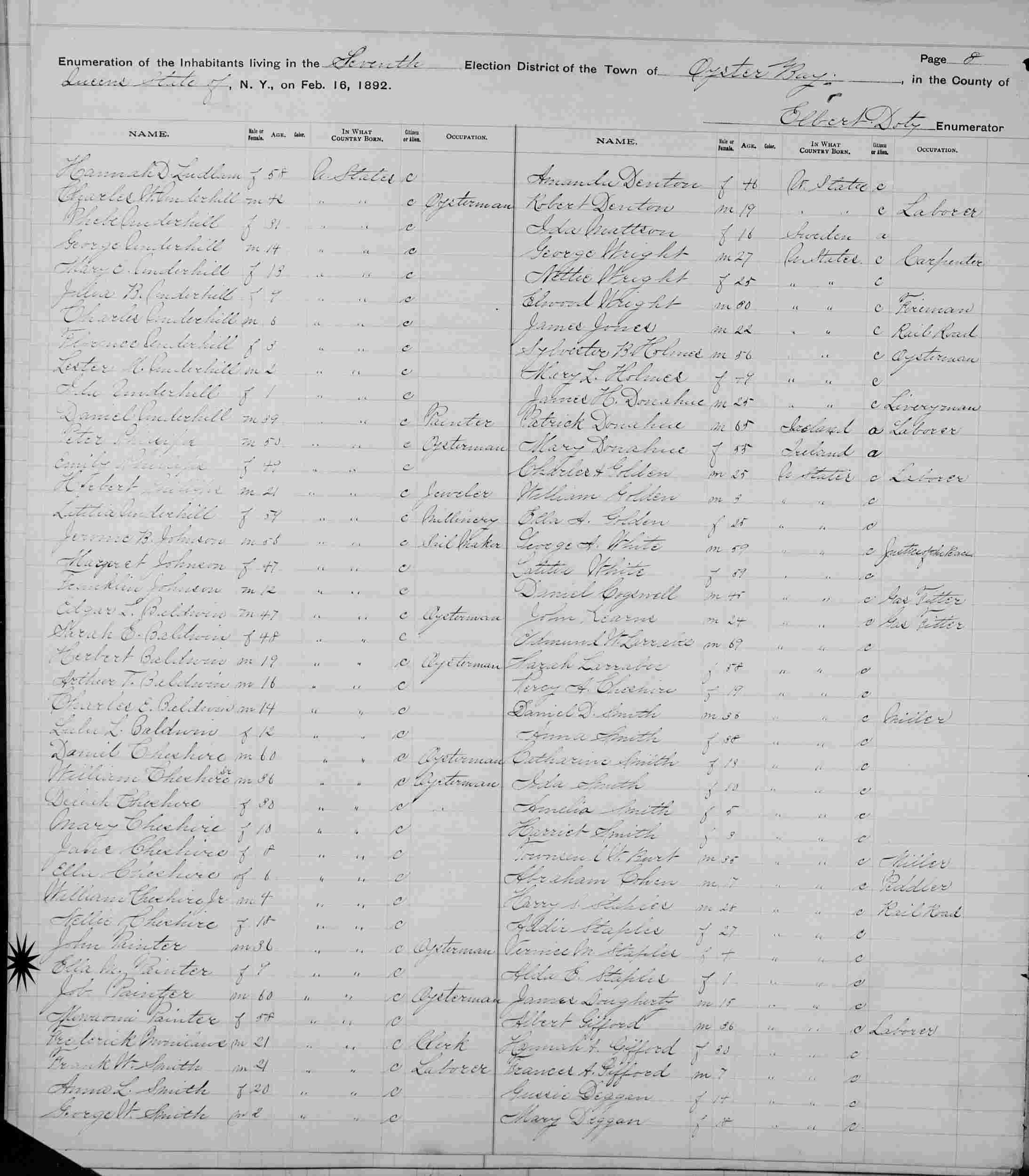 Obituary
Brooklyn Daily Eagle 1900
Oyster Bay, L.I. March 26 - Mrs. Naomi Painter, wife of Job Painter, died at the residence of her son, Chester Painter, Saturday, aged 74 years. She was born at Woodbury and resided in Oyster Bay for fifty years. The funeral will take place to-morrow in Saint Paul's M.E. Church.
Brooklyn Daily Eagle
The estate of Naomi (VanVelsor) Painter is settled in the Nassau County Surrogate's Court. Mineaola, L.I. April 26- In the Nassau County Surrogate 's Court yesterday, before Judge Seabury, letters of administration were granted on the estate of the late Naomi Painter of Oyster Bay, valued at $3,500, to her husband Job Painter.