Notes for HILDRED CECIL LAMB:

Son of Henry J and Alice Beatrice (?) Lamb.
First Name: Also spelled as Hildreth.
Born: September 21, 1902 in England.
Baptism: December 10, 1902 at St. Luke's, Kingston, Surrey, England.
Died: November, 1969 in Unknown.
Buried: Melville Cemetery, Melville, Suffolk County, Long Island, New York.
Census:
1911 - Kings O Thames, Surry, England.
1915 - New York, New York.
Last Residence: Freeport, Nassau County, Long Island, New York.
Immigration: Left: Liverpool - January 30, 1915. Arrived: New York - February 8, 1915. Ship: S.S. Philadelphia.
Married: Helen Elizabeth Velsor 1932 in New York City, New York.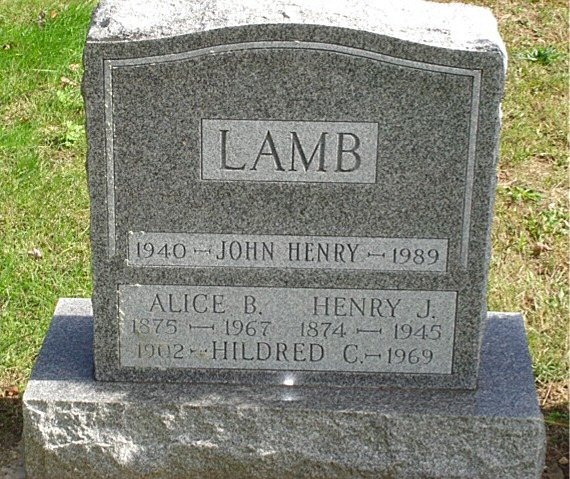 (Source: Findagrave.com/"Paul1957")