Notes for EDITH G VELSOR:

Daughter of Alfred and Emma Frances (Nichols) Velsor.
Born: June 30, 1874 in Unknown.
Died: April 18, 1890 in Unknown.
Buried: Woodbury Methodist Church Cemetery, Woodbury, Nassau County, New York.
Gravestone Inscription: Daughter of Alfred & Emma F. Velsor 15 yrs 10 mos & 19 ds.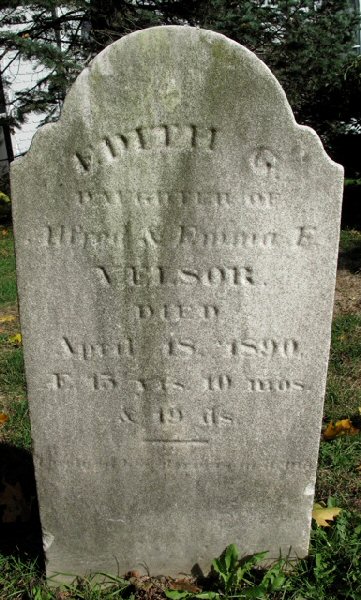 (Source: Findagrave.com/Dyane)