Notes for BARBARA FAITH SCHULZE VAN VELSOR:

Daughter of Richard and Mary (Clark) Schulze.
Born: 1926 in Sciota Township, Shiawassee County, Michigan.
Died: July 21, 2012 in San Francisco, San Francisco County, California.
Buried: Old East Section, Section 21 Lot E3-8-1, Reed Cemetery, Victor Township, Clinton County, Michigan.
Residence: Laingsburg, Shiawassee County, Michigan.
Married: Hewitt S Van Velsor June 8, 1946 in Unknown.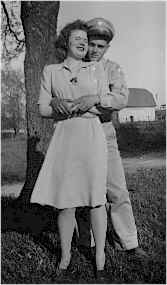 Obituary
Barbara Faith Van Velsor touched many lives as mother, daughter, grandmother, aunt, friend, teacher, mentor, and fellow traveling companion, often in several capacities at once. She passed away peacefully on July 21, 2012 in San Francisco, CA, surrounded by her loving children and grandchildren.
Barbara was born to Richard and Mary (Clark) Schulze of Sciota Township, Shiawassee County on September 29, 1926, and spent the next 83 years of her life in the Laingsburg community. She married her soul-mate, Hewitt Van Velsor, at the Laingsburg Methodist Church on June 8, 1946. They made their home in Victor Township, Clinton County, raised their children there and cherished each other's company until his untimely death on January 3, 1985.
Barbara was a committed student and teacher. She attended Meridian, Walters and Wert Elementary schools, graduated from Laingsburg High School in 1943, then graduated from Michigan State University with a B.S. degree in 1965. Known as Mrs. Van Velsor, she shared her value of education and touched the lives of the many students she taught. For over 30 years, Barbara welcomed children into her classrooms with a smile and an eagerness to join them in learning. She began her career in education with one year at the German School in Shiawassee County and spent the remainder of her career at Laingsburg Elementary School. Her desire for educational excellence found an outlet in her participation on the first teachers' collective bargaining team in the Laingsburg Public Schools. Even after retirement, Barbara pursued her passion for education as a tutor for Literacy Volunteers of America. She was also a founding member and first President of the Laingsburg Educational Advancement Foundation.
Barbara dedicated herself to the community she loved. She led the Victor 4-H club for 17 years with her husband. She was a member of numerous community organizations including Farm Bureau, Lions Club Auxiliary, Centennial Farm Association, Clinton County Historical and Genealogical Societies, Victor Township Historical Society, Clinton Memorial Hospital Auxiliary, Lions Club, Friends of the Laingsburg Library, Reed Cemetery Association, Michigan Association of Retired School Personnel, Bridge Clubs, and the Laingsburg Community Singers. She also worked as the Victor Township Deputy Clerk for 8 years after she retired.
She continued to stay active after her retirement, adding volunteer duties to her commitments. She volunteered at the Clinton Memorial Hospital, the Clinton Memorial Hospital Home Health Advisory Committee, the Paine-Gillam-Scott Museum, and the Arthritis Foundation.
Barbara loved traveling with friends and family and was always planning her next trip. She was an accomplished seamstress and especially loved making clothes for her grandkids and needlepoint for her kids. She was an avid reader and was never without a book by her side.
Barbara's children and their families are thankful to have her.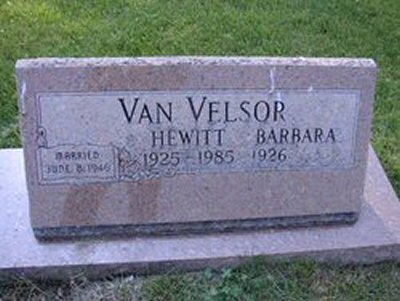 (Source: findgrave.com/Glenn Geirland)