Notes for SUSAN L TITUS CARNES:

Daughter of Jeremiah V and Emma (Sammis) Titus.
Born: December 17, 1882 in Unknown.
Died: April 23, 1939 in Unknown.
Buried: Brookville Cemetery, Upper Brookville, Nassau County, Long Island, New York.
Married: George D Carnes December 17, 1906 in Unknown.
They were 7th cousins.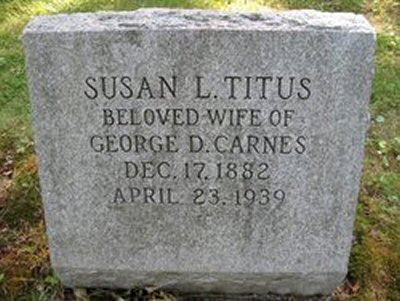 (Source: findagrave.com/Dyane)