Notes for SARAH MARIA VAN SISE GILDERSLEEVE VAN SISE:

Daughter of Robert and Martha (Van Nostrand) Van Sise.
Born: August 4, 1836 in Plainedge, Nassau County, Long Island, New York.
Died: June 9, 1925 in Huntington, Suffolk County, Long Island, New York.
Buried: Huntington Rural Cemetery, Huntington, Suffolk County, New York.
Married: (1) John Smith Gildersleeve January 21, 1857 Manetto Hill, Queens County, Long Island, New York.
(2) Charles Alfred Van Sise November 1, 1875 in Unknown.
Sarah and Charles were 5th cousins.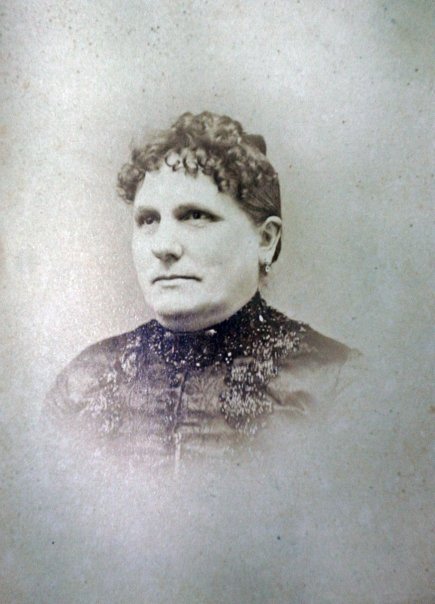 Obituary
Long Islander
In the death of Mrs. Sarah M. Van Sise at her Main Street home, Tuesday afternoon, Huntington lost one of its oldest and most respected residents. Mrs. Van Sise, who was the widow of Charles Van Sise, would have been 89 years of age had she lived about 2 months longer, having been born August 4th, 1836 at Plainview, LI. Mrs. Van Sise had spent her entire life on Long Island and for over a half century had made her home in Huntington. For the past 24 years she had resided in the house where she died, adjoining the office of the Long Islander (and a mighty fine neighbor she has been too). Her husband died about 25 years ago. She was the daughter of Robert Van Sise & Martha Van Nostrand; both of whom were native Long Islanders. Ever since coming to Huntington to reside Mrs. Van Sise has been a member of the Methodist Episcopal church here. The only near surviving relatives are a sister, Mrs. Clarence Van Sise, of Woodbury, and three nieces; Mrs. Sarah Conklin (who resided with her), and the Misses Evelyn & Edith Van Sise of this place. She was the mother of three children, all of whom are dead. Funeral services were held at the late residence at 2:30 yesterday afternoon, with the Rev. H.M. Hancock, formally pastor of the Huntington Methodist Church and now pastor of the Glen Cove Methodist Church, officiating, assisted by the Rev. Wilbur E. Schoonhoven, at present pastor of the local M.E. church. Interment was in the Huntington Rural Cemetery.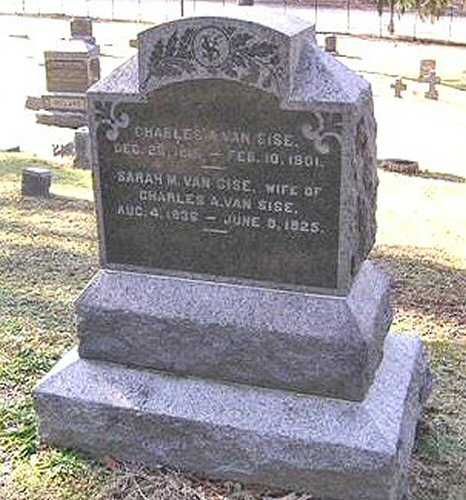 (Source: findagrave.com/"gone gravin'")