Notes for MARTHA ? VAN SISE:

Daughter of ? and ?.
Born: May 4, 1854 in Unknown.
Died: February 2, 1929 in Unknown.
Buried: Huntington Rural Cemetery, Huntington, Suffolk County, New York.
Married: Clarence S Van Sise February 19, 1873 in Woodbury, Nassau County, Long Island, New York.
They were 5th cousins once removed.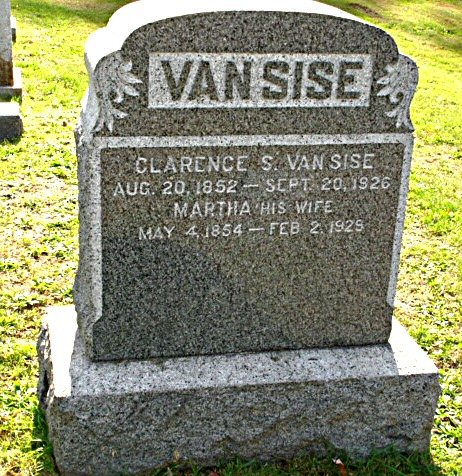 (Source: findagrave.com/"Paul1957"/Dyane)