Notes for GEORGE EDWARD ALFRED VAN SISE:

Son of Edward Clausen and Mary Emma (Weeks) Van Sise.
Born: July 30, 1873 in Syossett, Nassau County, Long Island, New York.
Died: December 8, 1965 in Mount Kisco, Westerchester County, New York.
Buried: Huntington Rural Cemetery, Huntington, Suffolk County, Long Island, New York.
Occupation: owned jewlery store in Manhattan "Van Sise & Chapter"
Residence: 1896 - Syosset, Nassau County, Long Island, New York.
Married: Ida Mosetta Van Name November 18, 1896 in Syosset, Nassau, County, Long Island, New York by Rev. William Harris (Ida's Grandfather) and Rev. Putnam.


Wedding Annoucement
Daily Brooklyn Eagle - 11/19/1896
At the home of Mr. & Mrs. Garrett Van Name, on Rogers Avenue, last evening, their daughter, Miss Ida Mosetta Van Name, was married to Mr. George Edward Van Sise. The entire house was beautifully decorated with laurel and the bridal party stood under an arch of amilax and chrysanthemums. The ceremony was preformed at 8 o'clock, the Rev. W.B. Harris, pastor of the Baptist church of Leonardsville, NJ and grandfather of the bride, being the officiating clergyman. The wedding party entered the palor to the strains of Mendelssohn's wedding march, preformed by Frank Seaman. Two little flower girls, Misses Minnie Winter and Elsie Van Sise, one a neice of the bride and the other of the groom, preceded the bridal party. The bride, a handsome brunette, looked charming in a costume of white brocaded satin, with tulle veil caught with orange blossoms. She carried a bouquet of white chrysanthemums. The ushers were Lewis B. Smith, of Huntington and Fred Velsor, of Oyster Bay. After receiving congratulations a wedding supper was served. The bride was the receipient of a large number of handsome presents. After an extended wedding trip the young couple will take up their residence in Brooklyn.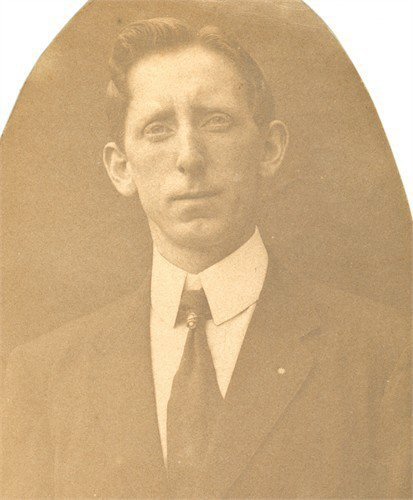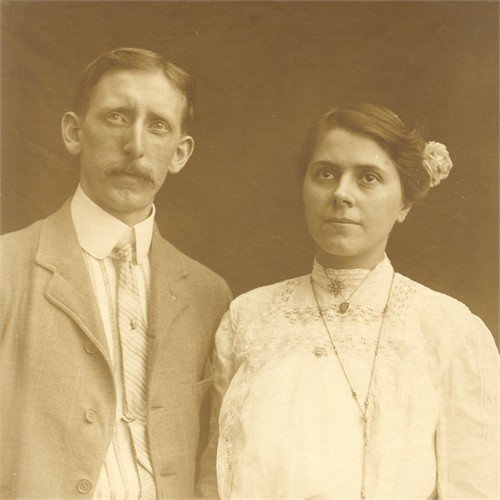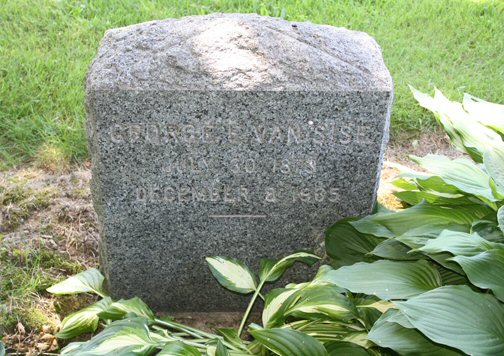 (Source: findagrave.com/Cymburleigh)