Notes for FLORENCE HUSSON VAN SISE:

Daughter of ? and ?.
Born: December 12, 1860 in New York.
Died: August 18, 1939 in Syosset, Nassau County, Long Island, New York.
Buried: Brookville Cemetery, Upper Brookville, Nassau County, New York.
Occupation: Trustee of Oyster Bay Presbyterian Church.
Married: Charles Alfred Van Sise October 22, 1884 in East Jamaica, Queens COunty, New York by Rev. R. D. Hard.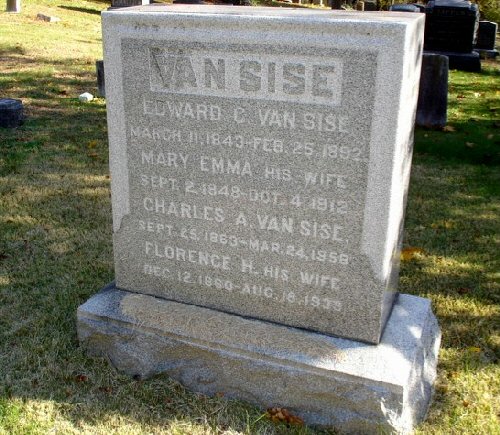 (Source: findagrave.com/"Paul1957"/Donna)