Notes for WALTER W TITUS:

Son of William Haizlet and Etta M (?) Titus.
Born: November 10, 1909 in Sanders, Benewah County, Idaho.
Died: August 9, 1998 in Kennewick, Benton County, Washington.
Buried: Riverview Heights Cemetery, Kennewick, Benton County, Washington.
Married: Dorothy E ? Unknown in Unknown.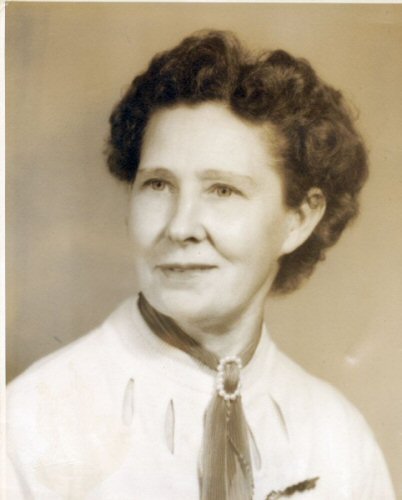 (Source: findagrave.com/Betty from OR)



Text of obituary for Ella Viola Titus from Tri-Cities Herald newspaper: Ella Viola (Titus) Livermore, 88, of Kennewick died Sun. Aug. 9 at The Life Care Center. She was born Nov. 10, 1909 to Wm. and Etta (Wescott) Titus, at Glendive, Mt. Ella had been a Tri-Cities resident since 1945. Ella, the oldest of 8 children, grew up traveling throughout the Western States with her family by covered wagon, as her father was a horse trader/broker. During these years, as her father's "son", she became an accomplished horseman. Learning the business from grooming, feeding, to the task of of actually "breaking" the green horses for sale/trade. She was an excellent rider and rode in the Pendleton Round-up on several occasions. At 16, Ella married Robert Morris, this union produced three children, Stella, Virgil and Ramona. Later they divorced and Ella married Herschel Kirby in 1936. A car accident claimed him in 1961. Marriage in 1970 was to Ralph Livermore and continued until his death from cancer in Oct. 1995. During her many years, she had several jobs, including ranching, farming, and managing a restaurant. Also, she briefly worked in the Vancouver shipyards during WWII. Her most valued job was as a homemaker because of her early beginning and lifestyle. She loved the outdoors and working the earth with her hands, both in her prized flowers and vegetable garden. Ella enjoyed many types of "hand work&aquot; such as sewing, crocheting, embroidery and quilt making. Survivors include daughter, Ramona; sisters Clara Barta, Holly Seabring, all of Kennewick and Grace Parren of Yakima; 14 grandchildren, 28 great-grandchildren, nieces, nephews, and her constant companions at home, dogs, Kandi and Kassi. Preceding her in death were parents Wm. and Etta Titus, sister, Olive, brothers Roy, Walter & Earl. Also her son, Virgil Morris and daughter Stella Clark. Graveside services are Fri. Aug. 14 at 3 pm, Riverview Heights Cemetery with Pastor Ken Morse officiating. Arrangements by Columbia Memorial Gardens, Pasco. Memorials may be made to either the American Cancer Society or American Heart Assoc.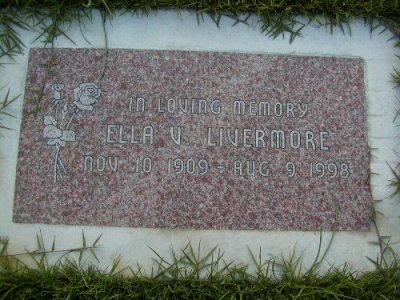 (Source: findagrave.com/Betty from OR)