Notes for EdWARD H VAN SISE:

Son of Israel White and Hannah M (Blatchley) Van Sise.
Born: September 17, 1858 in Woodbury, Nassau County, Long Island, New York.
Died: April 28, 1913 in Unknown.
Buried: Memorial Cemetery of Saint John's Church, Oyster Bay, Nassau County, New York.
Married: Mathilda Feiter Unknown in Unknown.
Laura A Bayles Unknown in Unknown.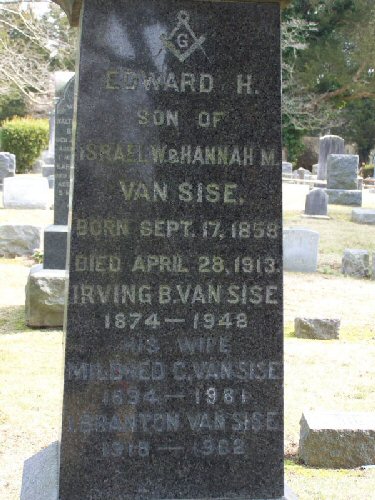 (Source: findagrave.com/Arleen Koello)