Notes for CHARLES ALFRED VAN SISE:

Son of Jeremiah and Maria (White) Van Sise.
Born: December 25, 1816 in Woodbury, Nassau County, Long Island, New York.
Died: February 10, 1901 in Huntington, Suffolk County, Long Island, New York.
Buried: Huntington Rural Cemetery, Huntington, Suffolk County, Long Island, New York.
Married: (1) Amelia Ann Whitney April 18, 1839 in Unknown.
(2) Ann Elizabeth Van Cott About 1869 in Farmingdale, Nassau County, Long Island, New York.
(3) Sarah Maria Van Sise Gildersleeve November 1, 1875 in Unknown. (She married (1) John Smith Gildersleeve January 21, 1857 in Manetto Hill, Queens County, Long Island, New York.)
Charles and Sarah were 5th cousins.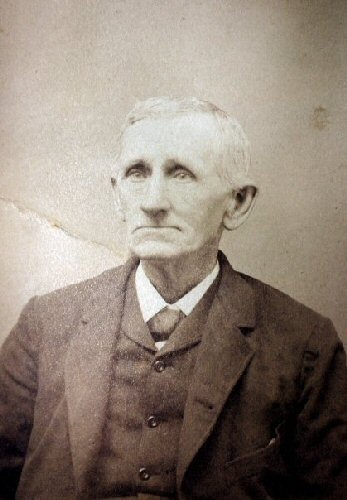 Obituary
Long Islander
Charles Alfred Van Sise passed away at his late home on Woodbury Avenue last Sunday evening at 7:20. Mr. Van Sise was born in Woodbury December 26, 1816. His parents were Jeremiah & Maria White Van Sise. He resided at Woodbury until about 30 years ago, when he removed to this village. Deceased followed the business of a marketmen until his removal to this village, when he became a farmer. He was married in early life to Amelia Whitney, sister of Scudder V. Whitney. Eight children were born of which five survive. The children living are Mrs. William Bumstead, of this village, Mrs. Theodore Velsor & Mrs. Daniel Velsor, of Oyster Bay, Fred Van Sise, of Woodbury, C. Franklin Van Sise, of this village, and Edward, Alfred & Timothy all deceased. Mr. Van Sise subsequently married Ann Elizabeth Van Cott. Of this union three children were the result, as follows; Peter E. Van Sise, Mrs. Alfred Seaman, of Wantagh, and a child who died in infancy unnamed. He was married to his third wife, Mrs. Sarah M. Gildersleeve, November 1, 1875. Mr. Van Sise is survived by his wife, eight children as above named and three sisters, as follows; Mrs. Samuel Titus, Mrs. Emeline Whitney and Mrs. Henry Oakley and one brother, Mr. Israel Van Sise, of Woodbury. Mr. Van Sise was a Democrat in politics. He joined the M.E. church about 25 years ago. He was well know and highly respected. The cause of Mr. Van Sise's death was cardiac exhaustion. Although his health has been in a precarious state for a number of years, he did not take to his bed until Tuesday night and was unconcious the greater part of the time until his death Sunday night. The funeral was held from his late residence Wednesday at 1:30, the Rev. F.D. Walter officiating.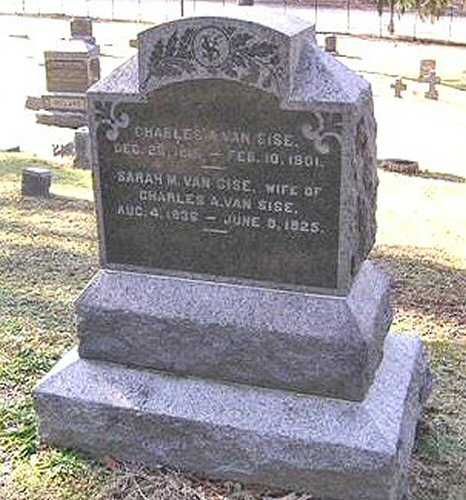 (Source: findagrave.com/"gone gravin'")