Notes for WILLIAM ROE, SR:

Son of Nathaniel and Elizabeth (Phillips) Roe, Jr.
Born: April 1, 1743 in Long Island, New York.
Died: August 13, 1830 in Brooktondale, Tompkins County, New York.
Buried: Old Roe Cemetery, Brooktondale, Port Jefferson, Suffolk County, New York.
Military Service: Captain in the Quartermaster Corp, serving with General Putnam in the Highlanders throughout the war.
Occupation:
1776-1800: Silversmith in Albany, New York.
1800-1805: Partner in Roe & Stollenwerck in Kingston, New York.
1805-1825: Silversmith in Troy, New York.
1826-1830: Silversmith in New York City, New York; listed in Longworth's 1827 directory at 85 Bayard Street in NYC, NY.
Married: Mariah "Mary" Vandusen 1772 in Unknown.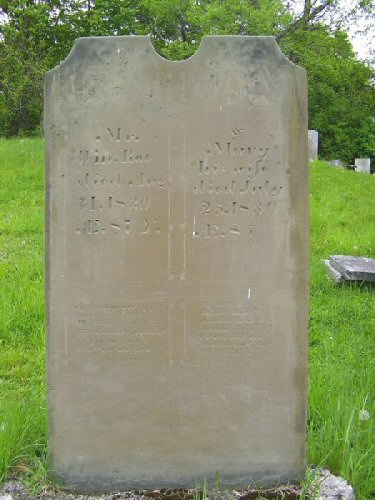 (Source: findagrave.com/Barbara LeClaire)


Gravestone Inscription: Gravestone reads: Affection sore Long time I bore Physians were in vain till god was please To give me ease And free me from my pain