Notes for SARAH ELLEN SCUDDER HAMILTON:

Daughter of Col. William and Sarah (Van Dyke) Scudder.
Born: February 23, 1794 in Mercer County, New Jersey.
Died: December 6, 1856 in Cedar Bayou, Harris County, Texas.
Buried: Old City Cemetery, Livingston, Polk County, Texas.
Married: John Ross Hamilton June 16, 1810 in Unknown.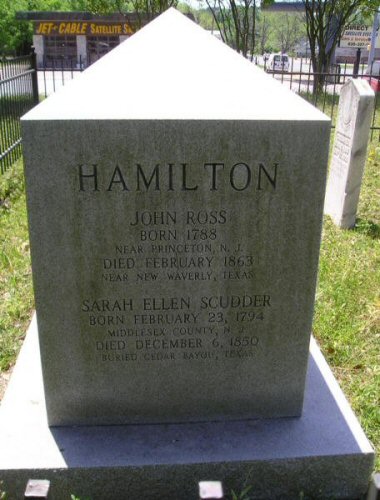 (Source: findgrave.com/sjmj)