Notes for MARY ANN "POLLY" CHATTERTON ROE:

Daughter of ? and ?.
Born: February 15, 1801 in Unknown.
Died: October 8, 1881 in Cortland, Cortland County, New York.
Buried: Cortland Rural Cemetery, Cortland, Cortland County, New York.
Census:
1850 - Virgil, Cortland County, New York. (last name indexed as Rowe.)
1860 - Cortlandville, Cortland County, New York.
Married: Sylvester Morris Roe December 23, 1823 at Cortland Presbyterian Church, Cortland, Cortland County, New York.




1850 Census
name: Polly M Rowe
event: Census
event date: 1850
event place: Virgil, Cortland, New York, United States
gender: Female
age: 50
marital status:
race (original):
race (expanded):
birthplace: New York
estimated birth year: 1800
dwelling house number: 1073
family number: 1113
line number: 40
nara publication number: M432
nara roll number: 493
film number: 17069
digital folder number: 004196781
image number: 00552
Household Gender Age
Sylvester M Roe M 49
Polly M Rowe F 50
Martha Rowe F 17
Anna Rowe F 9
James Ellison M 15

1850 Census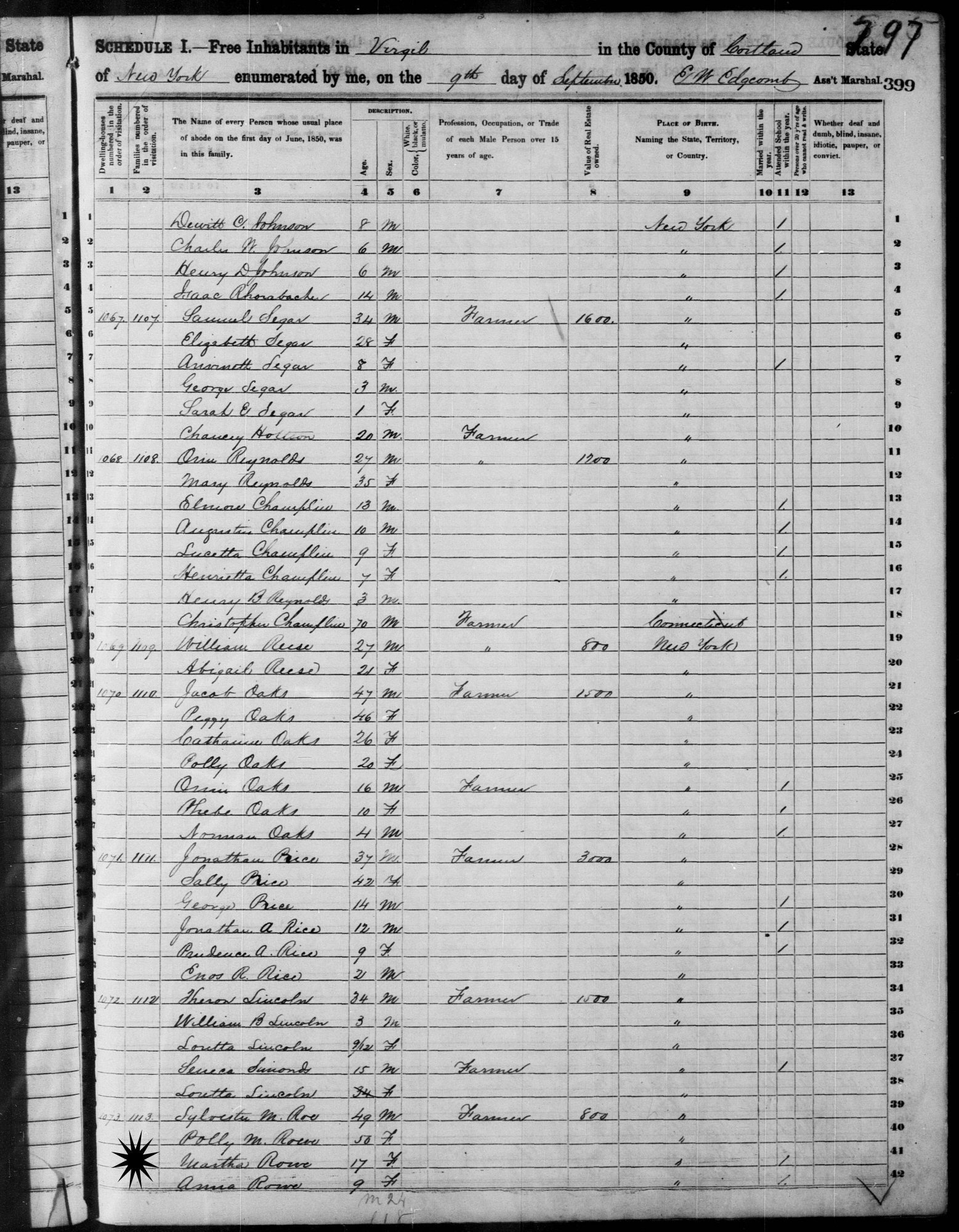 Obituary:
At Cortland, NY, October 8th, 1881, Mrs. Mary C. Roe Widow of the late S.M. Roe aged 80 years.
Beautiful in death may seem somewhat of a contradictory thought, but it is emphatically true as applied to our friend Mrs. Roe. Her life had come to its natural close, like the sheaf of grain fully ripe and waiting to be garnered.
While her death ends one of those typical Christian lives upon which the mind dwells with a peculiar, calm satisfaction. Friends, while mourning her absence, will rejoice in the contemplation of a life so rich in sweet domestic virtues, and full of tender sympathy and loving ministration.
She had been for twenty-three years a resident of Cortland, and had many friends, not withstanding her quiet home life, and those who knew her best valued her the most highly for the lovely qualities for which her character was made up. Less than three years ago she parted with the husband with whom more than half a century of her life had been passed; and in this, as in all her trials, she showed a beautiful cheerfulness and resignation to the Divine Will. The memory of such a life is a precious inheritance.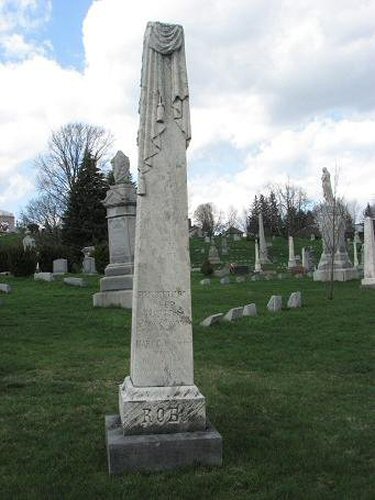 (Source: findagrave.com/Benjamin Wells)