Notes for REV. DR. JAMES FINLEY HARDIE, SR:

Son of Thomas C and Hannah (Welch) Hardie.
Born: July 29, 1880 in Selma, Dallas County, Alabama.
Died: December 21, 1963 in Unknown.
Buried: Plot: 1-609-10; Austin Memorial Park Cemetery, Austin, Travis County, Texas.
Married: (1) Martha Dickson Roe August 14, 1913 in Unknown.
(2) Louise Stewart Roe Unknown in Unknown.
Martha and Louise were sisters.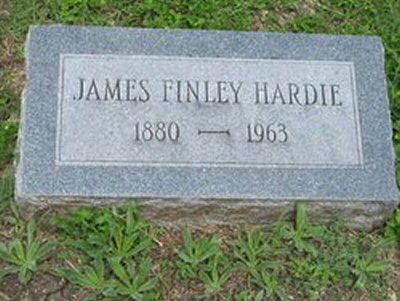 (Source: findagrave.com/Robert Sage)