Notes for HENRY CORNELIUS HASBROUCK:

Son of William Cornelius and Mary Elizabeth (Roe) Hasbrouck.
Born: October 26, 1839 in Newburgh, Orange County, New York.
Died: December 17, 1910 in Newburgh, Orange County, New York.
Buried: United States Military Academy Post Cemetery, West Point, Orange County, New York.
Married: Laetitia Viele Warren October 24, 1887 in Unknown.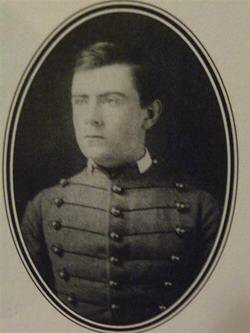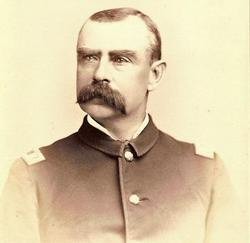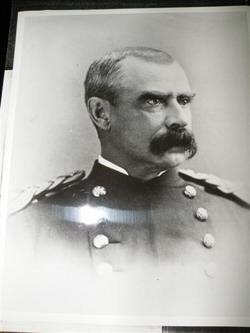 Henry Cornelius Hasbrouck graduated from West Point in 1860. He served in the 4th Artillery throughout the Civil War and in the post-war period. From 1882 to 1888, he was commandant of cadets at West Point. Slowly climbing through the grades, he became a brigadier general in December 1902, retiring in January 1903. He received the brevet grade of major for his action in the battle of Sorass Lake during the Modoc War.
Battery Hasbrouck (sometimes misspelled as "Hasebrock") was constructed from July 1909 to 1914 and was equipped with eight 12-inch mortars, with a range of about 15,000 yards (14 km).[4] It was fort building 460 and NRHP site 84000925. It was directly east of the entrance to Pearl Harbor, designed to protect its mine field, at coordinates 21°19?30?N 157°57?40?W? / ?21.325°N 157.96111°W? / 21.325; -157.96111? (Battery Hasebrouck), covering 2.6 acres (11,000 m2). It was named for General Henry Cornelius Hasbrouck (1839–1910) son of William C. Hasbrouck.
Obituary:
NY Times December 20, 1910
HASBROUCK - At his home, No. 99 Montgomery St., Newburg, N.Y., on the 17t day of Dcember, 1910, Henry Cornelius Hasbrouck, Brig. General of Us.A. retired, second son of the Hon William Cornelius and Mary Elizabeth Roe Hasbrouck, in the 72nd year of his age. Funeral services will be held at West Point Military Academy Chapel at 3:30 P.M. on Tuesday, Dec, 20. 1910. Buffalo papers please copy.