Notes for ELIZA JEANETTE ROE:

Daughter of William Franklin and Helen (Bothwick) Roe.
Born: April 5, 1882 in Candor, Tioga County, New York.
Died: May 1, 1944 in Lestershire (now Johnson City), New York.
Buried: Maple Grove, Cador, Tioga County, New York.
Never married.
Obituary:
Miss Eliza Jeanette Roe, 62 died at 4:30 p.m. Monday at her home. 8 Deforest Street. She is survived by two brothers, Dr. Joseph F. Roe of Binghamton and Howard C. Roe of Candor: two nieces, Mrs.Styles N. Stoughton of Ithaca and Mrs. Joel W. Talcott of Owego; two nephews, Gerald C. Roe Jr. of Newark Valley. The body was removed to the Hopler & Georgia Funeral Home,483 Chenango St.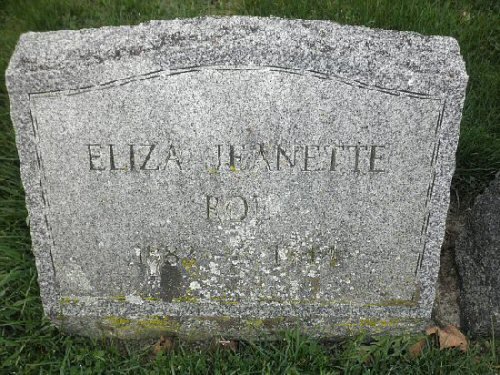 (Source: findagrave.com/Don Short)