Notes for BASCOM MYRICK:

Son of ? and ?.
Born: 1852 in Unknown.
Died: August 8, 1895 in Americus, Sumter, Georgia.
Buried: Bonaventure Cemetery, Savannah, Chatham County, Georgia.
Education: Graduate of Emory College, Georgia.
Occupation: Editior of the Americus Times Recorder newspaper.
Military Service: Captain.
Married: Marie Louise Scudder March 30, 1875 in Unknown.
Democratic Delegate to the Democratic National Convention from Georgia in 1892.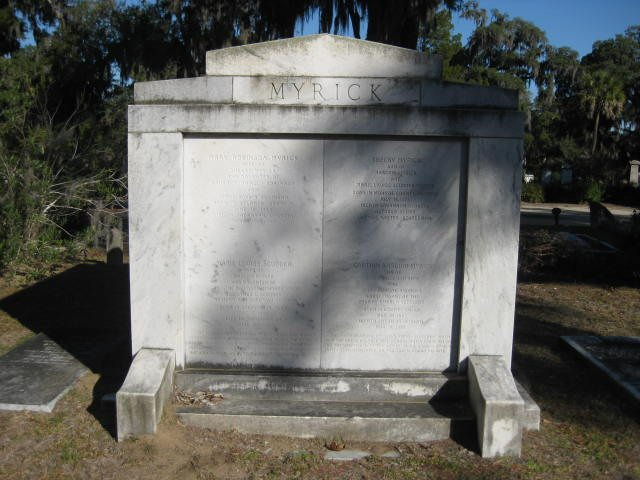 (Source: findagrave.com/PHH)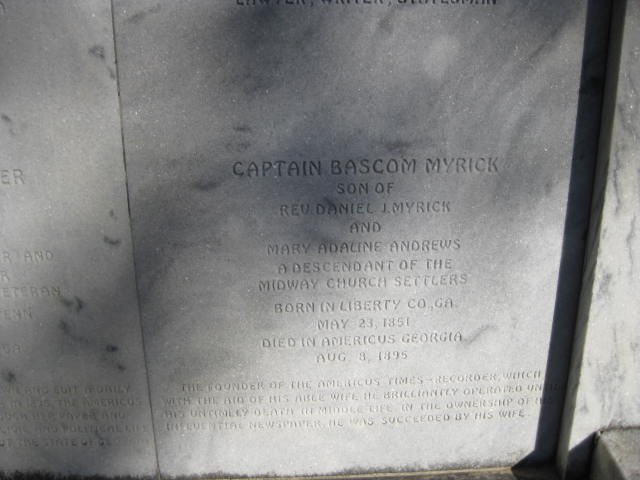 (Source: findagrave.com/PHH)