Notes for ISAAC "ISADOR" RINSLER:

Son of Koppel and Lena (Hanick) Rinsler)
Born: November 28, 1871 in Galicia, Austria (Ukraine).
Died: September 8, 1919 in New York Hospital, Manhattan, New York.
Immigration: February 28, 1902.
Occupation: Presser.
Residence: 138 Eldridge St, Manhattan, New York.
Cause of Death: Carcinoma of Stomach.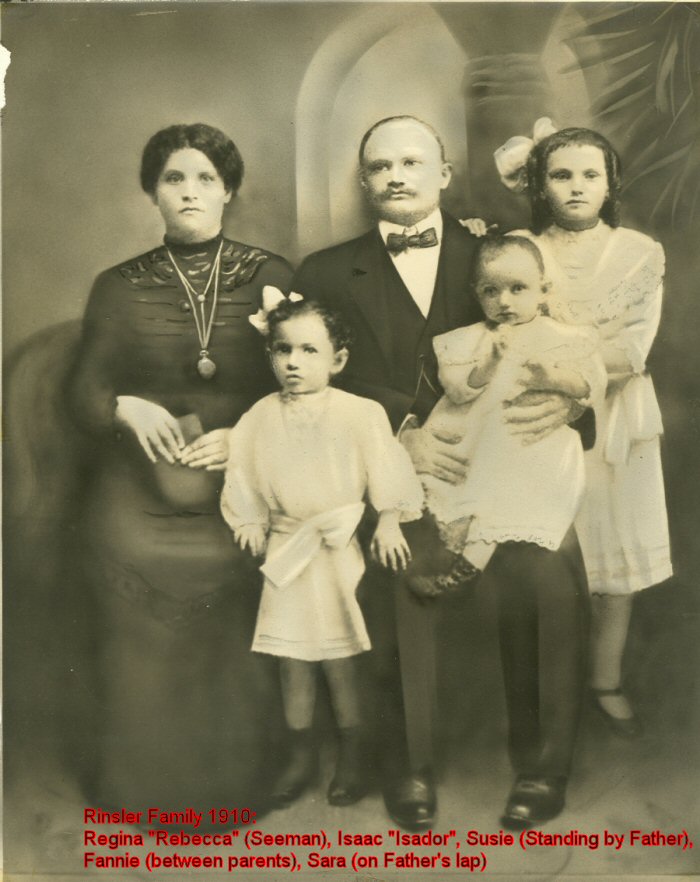 Death Certificate