Notes for WILLIAM JEWETT TAYLOR:

Son of Jonathan Jewett and Sarah E (Jewett) Taylor.
Born: January 13, 1873 in Forest City, Winnebago County, Iowa.
Died: November 29, 1952 in Forest City, Winnebago County, Iowa.
Buried: Oakland Cemetery, Forest City, Winnebago County, Iowa.
Married: (1) Ruth Edna Kelley September 30, 1907 in Forest City, Winnebago County, Iowa.
(2) Cora Marie Powers February 8, 1919 in Unknown. (She was born Unknown in Unknown. Died December 8, 1931 in Unknown.)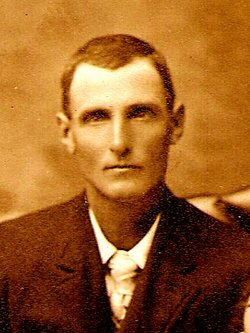 (Source: findagrave.com/Chris G)


Obituary
Wm. Taylor, Pioneer Farmer, Buried Here
One of Winnebago county's pioneer farmers, William Jewett Taylor, died Friday at Forest City Municipal hospital. He was 77 years old and had lived his entire life on the Forest township farm northwest of Forest City.

Mr. Taylor suffered a stroke June 23 and had been a patient at the hospital since that day. Death was attributed to cancer.

In 1867, when the only farm home west of Forest City any distance was the house on J.F. Otis farm, Mr. Taylor's grandparents bought the south 80 acres of the present Taylor Farm. His parents, Jonathan Jewett & Sarah E. Taylor, came six years later, buying the adjoining 80 acres to the north. Mr. Taylor was born in the farm home January 13, 1875.

He obtained his education in the rural school now known as the Landru school. September 30, 1907, he married Ruth Edna Kelley, daughter of Charles H. and Lois M. Kelley, who preceded him in death July 27, 1916. To them were born seven children, three of whom died in infancy.

He married Cora Marie Powers February 9, 1919, who died December 8, 1931.

Mr. Taylor was very active in civic affairs that worked for the advancement of farming in this area. He was one of the organizers of the Winnebago County Farm Bureau, helped to reorganize the Farmers' Cooperative Elevator associations at Forest City and served on its board of directors for 25 years. He was president of the Forest township school board for a number of years.

Friends remember him as being one of the first users of hybrid seed corn in the area and one of the first to raise baby beef cattle - having his own herd of beef cattle and handling them right from calf to market beef.

He is survived by his son Carroll, who is managing the family farm; three daughters, Mrs. Reba R. Smith of Hanlontown, Mrs. Harold F. Gorball and Mrs. Phillip Swain, both of Forest City; two sisters, Mrs. Elfie Nelson of Forest City and Mrs. E. L. Kelley of Saginaw, Mich.; 20 grandchildren and two great-grandchildren.

Funeral Services were held Monday afternoon at the Methodist church in Forest City with the Rev. C.H. Pettersen officiating. Eunice Westerberg was organist and Mr. and Mrs. Stanley Beck sang during the service.

Pallbearers were Mons Michelsen, Del Fowler, M. J. Wolfs, Ted Isaacson, Oliver Moklestad and J. E. Read. Interment was in Oakland cemetery.

Hanson funeral home was in charge.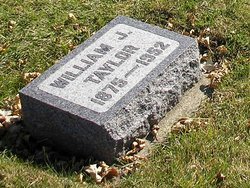 (Source: findagrave.com/Chris G)