Notes for VIRGINIA COOLEY RANDALL:

Daughter of Rosel and Essie Vernitia (Hunsaker) Cooley.
Born: October 3, 1916 in Mesa, Maricopa County, Arizona.
Died: June 11, 2001 in Tucson, Pima County, Arizona.
Buried: Plot: Row 4 West; Pine Cemetery, Pine, Gila County, Arizona.
Married: Eldon Hakes Randall December 1945 in Unknown.

(Source: findagrave.com/John C Irish/Chad Kendell)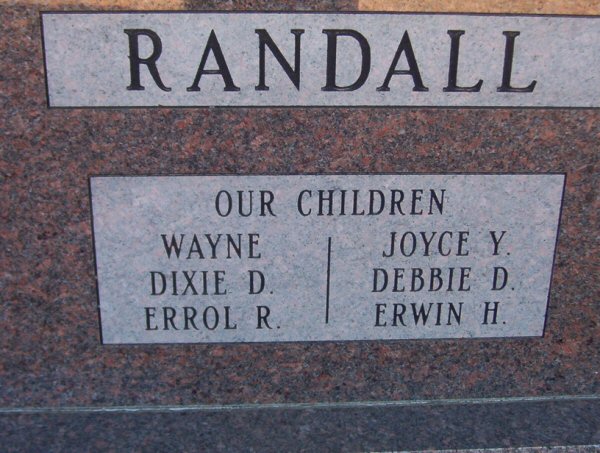 (Source: findagrave.com/John C Irish/Chad Kendell)