Notes for VERNA HOWARD RANDALL:

Daughter of Charles Ashby and Gertrude Marian (Jeffs) Howard.
Born: December 14, 1912 in American Falls, Power County, Idaho.
Died: December 6, 1987 in Mesa, Maricopa County, Arizona.
Buried: Row 4 West, Pine Cemetery, Pine, Gila County, Arizona.
Married: Bert Alfred Randall May 9, 1932 in Unknown.

Her brother, Darsy, married Bert's 1st cousin, Florence Randall.



Obituary
Verna Howard Randall
October 12, 2006
Verna Howard Randall, 93 of Mesa, Ariz. died Oct. 8, 2006. Born Dec. 14, 1912 in American Falls, Idaho, she married Bert Alfred Randall (deceased 1977) in 1932 and raised her family in Mesa.

She is survived by seven of her nine children: Verna Pearl (Dale Nichols, deceased), Bert P. (Garna), Marilee (Jim DePriest), Charles H. (Valerie), Judy (Bill Prince), Roberta (Thyrle Stapley), Richard A. (Nancy), and 46 grandchildren, 125 great-grandchildren, and 22 great-great-grandchildren. She is also survived by a sister, Carol Mortensen.

She was a wonderful homemaker and lifelong member of The Church of Jesus Christ of Latter-day Saints.

She has given much service to others throughout her life. Her cheerful style of directing music will be remembered by many.

Visitation will be held from 6 p.m. to 8 p.m. Friday, Oct. 13 at Meldrum Mortuary, 52 N. Macdonald, Mesa. Funeral services will be held at 10 a.m. Saturday, Oct. 14 at the LDS Kimball Stake Center, 1266 S. 32nd St, Mesa. A viewing will be one hour prior to the funeral service. Interment will take place at the Pine Cemetery, 3:30 p.m. Saturday, Oct. 14.

The family wishes to express deep, heartfelt thanks to Sharon McRae and the loving caregivers at the Golden Age Care home for years of tender, caring service.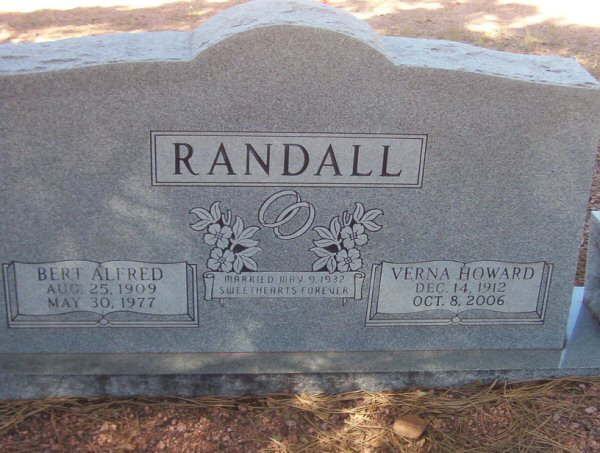 (Source: findagrave.com/&quotsilversage")