Notes for VERNA LEE HATCH RANDALL:

Daughter of Clarence Vern and Lena (Pearce) Hatch.
Born: April 11, 1929 in Taylor, Navajo County, Arizona.
Died: February 28, 2011 in Gilbert, Maricopa County, Arizona.
Buried: Joseph City Cemetery, Joseph City, Navajo County, Arizona
Married: Alfred Norman Randall Unknown in Unknown.



Birth Certificate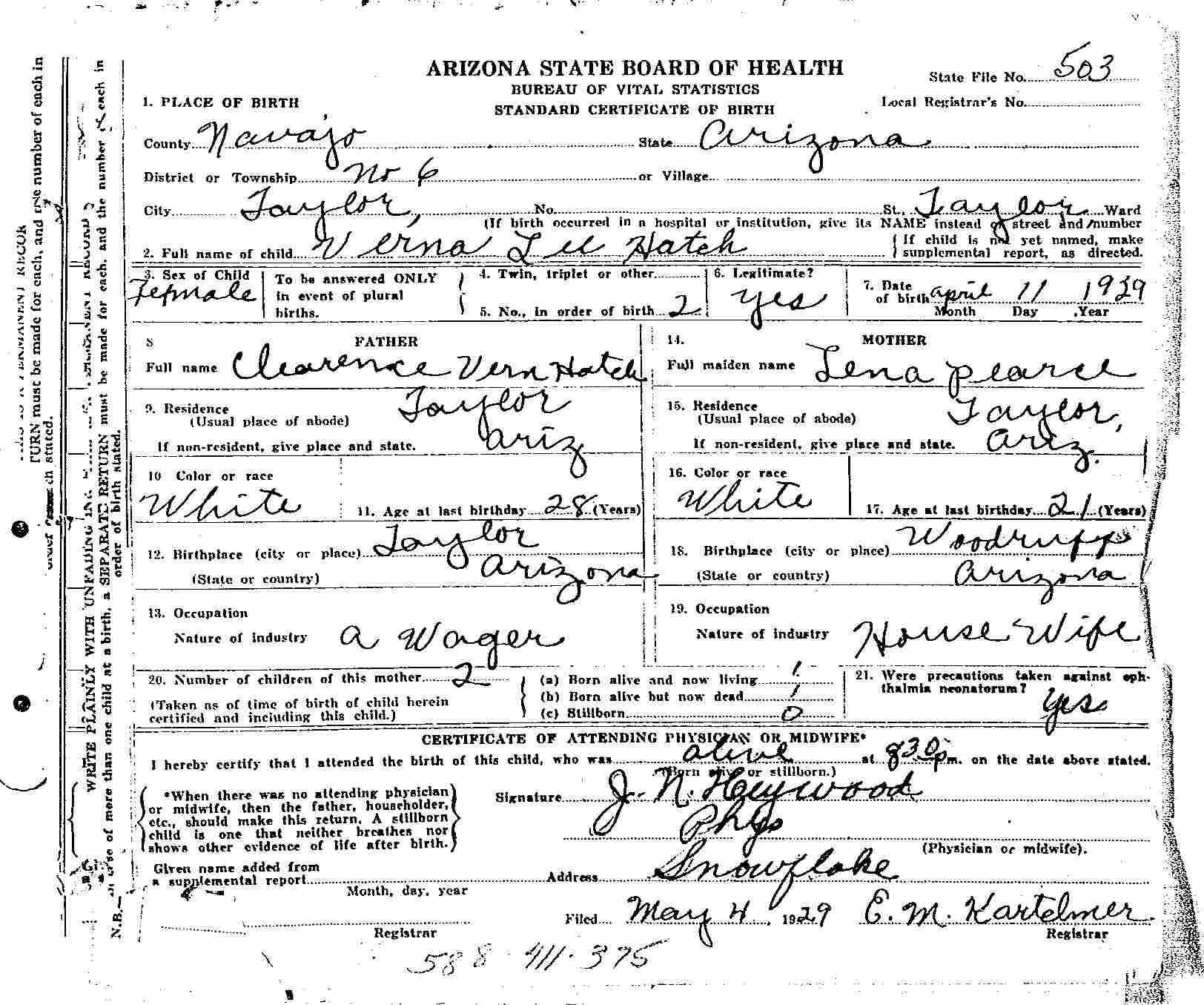 Obituary
The White Mountain Independent,
Show Low, Arizona ~ March 4, 2011
Verna Lee Randall, 81, died Feb. 28, 2011, in Gilbert. She was born April 11, 1929, in Taylor. Verna has lived in Gilbert for the past 32 years. Verna lived life to the fullest and will be missed by her loved ones and friends.
She is survived by Roger Randall (Debra) of Benjamin, Utah, Jayne Fuller of Gilbert, Lynn Randall (Annette) of Fruitland, N.M., Lee Ann Watkins (Dale) of Mesa.
She was preceded in death by her parents Vern and Lena Hatch, husband Norman Randall, great-granddaughter Tatum Adkins, and son-in-law Dale Watkins.
Funeral services will be held at 1 p.m. Saturday, March 5, at The Church of Jesus Christ of Ladder-Day Saints Val Vista Stake Center, 1005 N. Voyager Dr.in Gilbert. Interment will be held Monday, March 7, at 12:30 p.m. at the Joseph City Cemetery.
Arrangements were handled by Meldrum Mortuary of Mesa.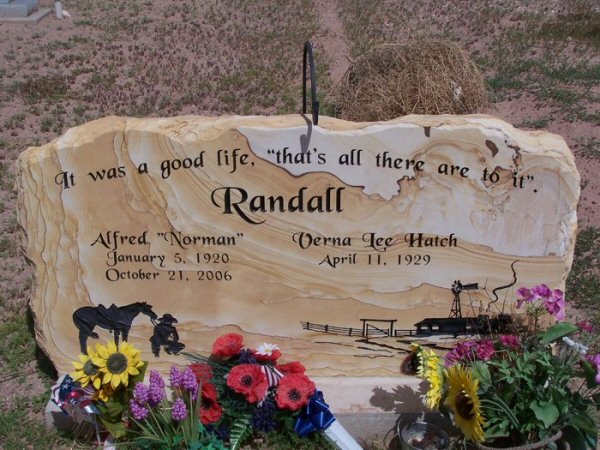 (Source: findagrave.com/Sharla ?)