Notes for SUSAN TEMPERANCE "TEMPY/TEMFRY" RANDALL:

Daughter of Rial and Elizabeth (Collins) Allen.
Born: January 24, 1871 in Washington, Washington County, Utah.
Died: January 29, 1941 in Holbrook, Navajo County, Arizona.
Buried: January 31, 1941 in Joseph City Cemetery, Joseph City, Navajo County, Arizona.
Married: Alfred Bradley Randall September 28, 1891 in Pine, Gila County, Arizona.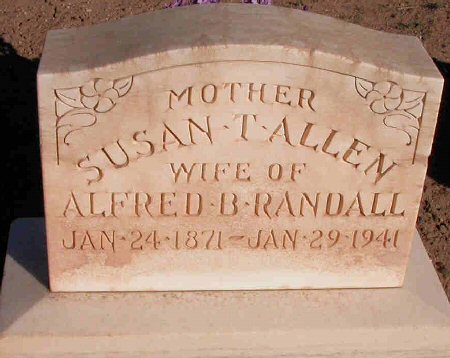 (Source: findagrave.com/John C Irish)