Notes for RUBY ALICE RANDALL BONDURANT:

Daughter of Lyman Utley and Anna Elizabeth (Hakes) Leavitt. (Anna Elizabeth was his second wife - Mormon.)
Born: March 18, 1918 in Unknown.
Died: APril 14, 2001 in Unknown.
Buried: Row 2 #02E; Pine Cemetery, Pine, Gila County, Arizona.
Married: Elwin Leroy Bondurant Unknown in Unknown.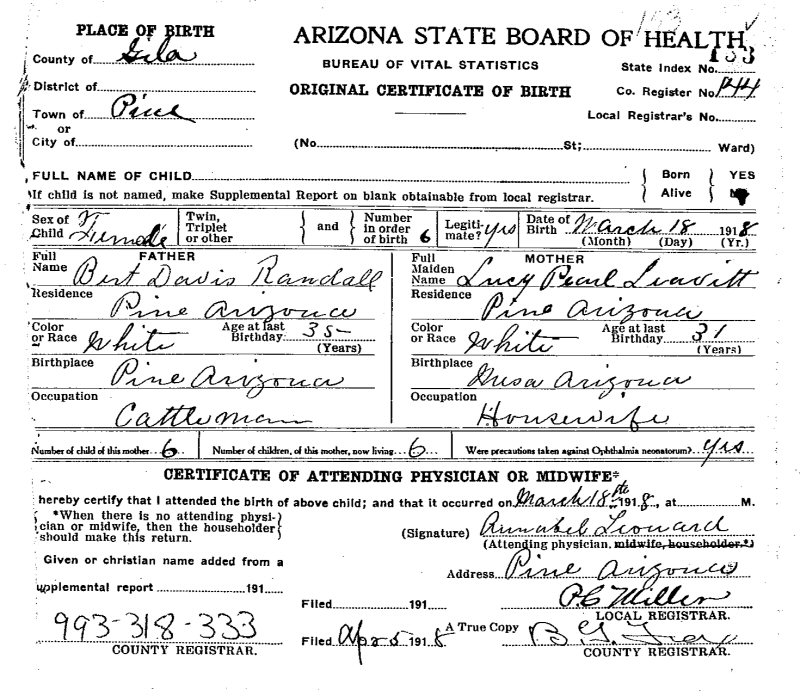 (Source: findagrave.com/ "silversage")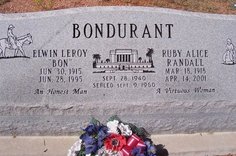 (Source: findagrave.com/ "silversage")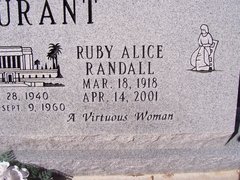 (Source: findagrave.com/ "silversage")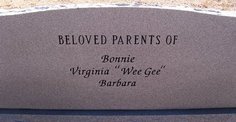 (Source: findagrave.com/ "silversage")