Notes for PAUL RANDALL FULLER:

Son of John Hiram and Annie Elizabeth (Randall) Fuller.
Born: July 22, 1910 in Pine, Gila County, Arizona.
Died: February 20, 1995 in Pleasant Grove, Utah.
Buried: Parker Memorial Park, Parker, Fremont County, Idaho.
Married: Ruby Hanks November 5, 1934 in Mesa, Maricopa County, Arizona.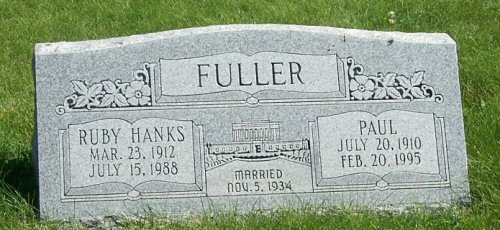 (Source: findagrave.com/Kay Stephens)