Notes for NATHANIEL CONGDON:

Son of John and Betsey (Crary) Congdon.
Born: April 23, 1803 in Clarendon, Rutland County, Vermont.
Died: September 23, 1885 in Unknown.
Buried: Glen Castle Cemetery, Binghamton, Broome County, New York.
Married: (1) Sally Bishop Before 1866 in Unknown.
(2) Martha E Giffin After 1866 in Unknown.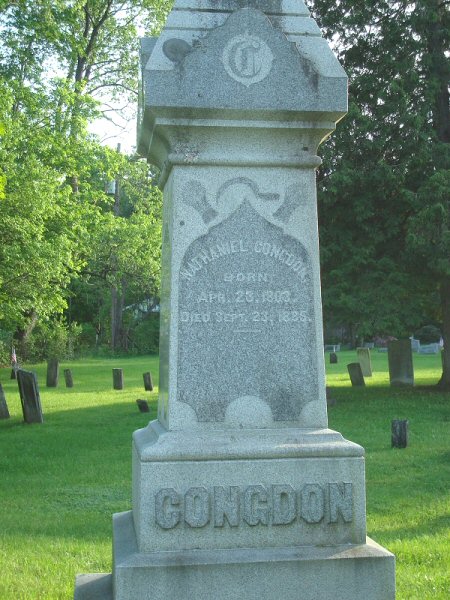 (Source: findagrave.com/Cherrie M Townsend)