Notes for LEE PATTERSON:

Son of James Lorenzo and Margaret Luella (Webb) Patterson.
Born: September 1, 1890 in Mesa, Maricopa County, Arizona.
Died: November 18, 1958 in Unknown.
Buried: Plot: Block 37, Lot 02, Grave 08, Eager Cemetery, Eagar, Apache County, Arizona.
Married: Maud Fuller August 11, 1910 in Pine, GilaCounty, Arizona.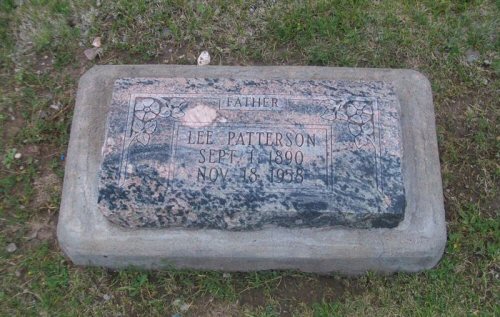 (Source: findgrave.com/ihavethegenealogybug)