Notes for GRANT DILMON RANDALL:

Son of Clarence Dilmon and Hattie (Gibbs) Randall.
Born: 1909 in Ogden, Weber County, Utah.
Died: June 14, 1989 in Burley, Cassia County, Idaho.
Buried: Pleasant View Cemetery, Burley Cassis County, Idaho.
Married: Anita Gierisch August 22, 1930 in Salt Lake City, Salt Lake County, Utah.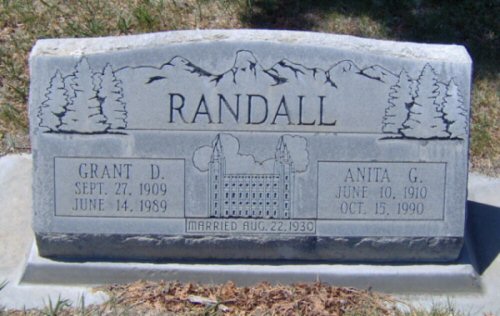 (Source: findgrave.com/D Scott)