Notes for DARSY ALONZO "LONNIE" HOWARD:

Son of Charles Ashby and Gertrude Marian (Jeffs) Howard.
Born: September 7, 1914 in American Falls, Power County, Idaho.
Baptism: January 7, 1923 (Mormon/LDS)
Died: July 23, 1995 in Mesa, Maricopa County, Arizona.
Buried: July 26, 1995 - Row 7 West, Pine Cemetery, Pine, Gila County, Arizona.
Last Residence: Mesa, Maricopa County, Arizona.
Married: Florence Randall July 17, 1935 in Unknown.
His sister, Verna, married Florence's 1st cousin, Bert Alfred Randall.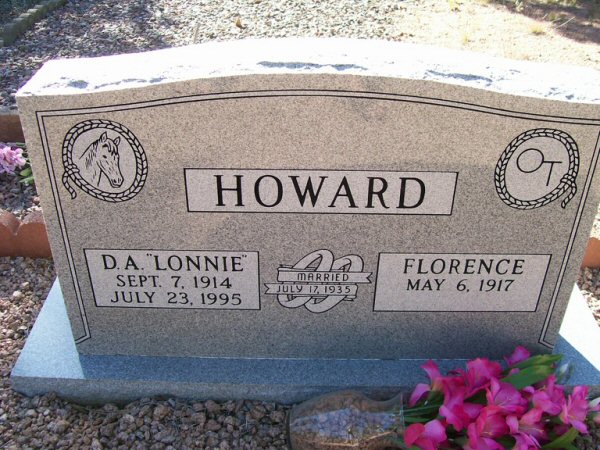 (Source: findagrave.com/"silversage")