Notes for ALFRED NORMAN RANDALL:

Son of Alfred Harvey and Lena (Stratton) Randall.
Born: January 5, 1920 in Pine, Gila County, Arizona.
Died: October 21, 2006 in Gilbert, Maricopa County, Arizona.
Buried: Joseph City Cemetery, Joseph City, Navajo County, Arizona
Married: Verna Lee Hatch Unknown in Unknown.



Birth Certificate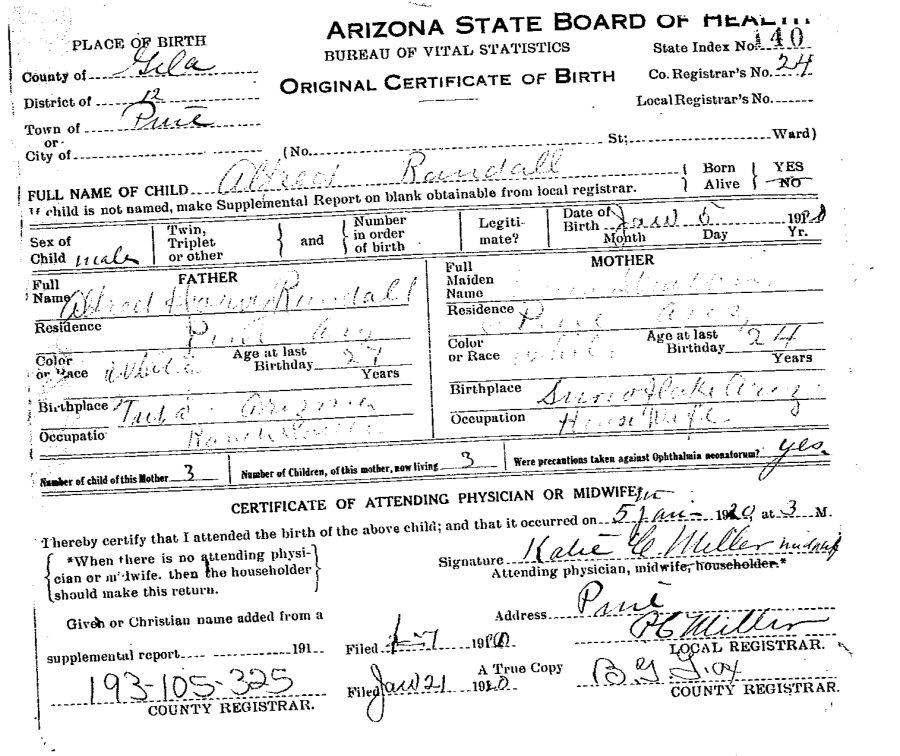 Obituary
East Valley Tribune
October 24, 2006
Norman Randall, 86, of Gilbert, Arizona passed away on October 21, 2006 in Gilbert. He was born on January 5, 1920 in Pine, Arizona.
Norman is survived his wife, Verna Lee Randall; children: Roger Norman Randall, Jayne Fuller, Lynn Allen Randall and Lee Ann Watkins; and a legacy of seven grandchildren and 13 great grandchildren.
The funeral service will be held on Wednesday October 25, 2006 at 2:00 PM with a viewing from 12:00-1:30 PM at the LDS Val Vista Stake Center, 1005 N. Voyager in Gilbert, AZ.
A service will be held in Joseph City, Arizona on Thursday October 26, 2006 at 1:00 PM at The Church of Jesus Christ of Latter-day Saints.
Meldrum Mortuary handled the arrangements. Sign the Guest Book at eastvalleytribune.com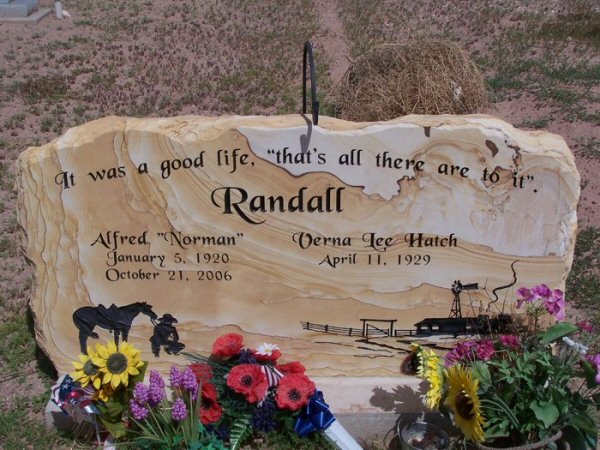 (Source: findagrave.com/Sharla ?)