Notes for WILLIAM EDMOND "EDWARD" MACOUBRIE:

Son of Nathan Saylor and Elizabeth Elvira (Surber) Macoubrie.
Born: May 28, 1883 in Carrollton, Carroll County, Missouri.
Died: February 1, 1965 in Independence, Jackson County, Missouri.
Buried: Pleasant View Cemetery, Shawnee, Johnson Couny, Kansas.
Married: (1) Roseline McIntosh February 3, 1904 in Woodson County, Kansas.
(2) Jessie Leone Fabian After 1933 in Unknown.
(3) Essie Mae Elam Unknown in Unknown.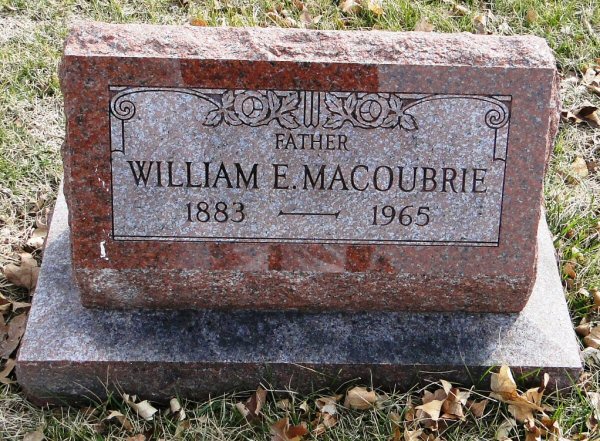 (Source: findagrave.com/Deborah McCombs Moore/Bob Macoubrie)