Notes for HELEN JERULIA JOHNSON MACOUBRIE:

Daughter of Andrew and Elizabeth (Chapell) Johnson.
Born: January 8, 1852 in Delphos, Allen County, Ohio.
Died: November 26, 1873 in Carroll County, Missouri.
Buried: About November 22, 1873 in Williams Cemetery, Carroll County, Missouri.
Married: George Adam Macoubrie April 12, 1870 in Unknown.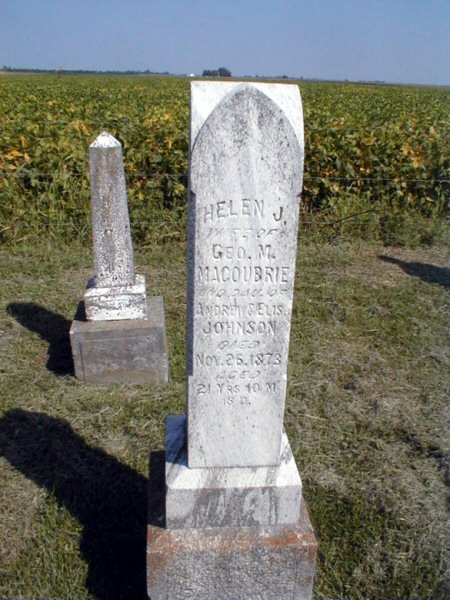 (Source: findagrave.com/Robin (Cottingham) Fife.