Notes for GEORGE FRANKLIN MACOUBRIE:

Son of James Roger Robert and Elcitta Frances (Coffelt) Macoubrie.
Born: February 2, 1879 in Carroll County, Missouri.
Died: August 10, 1941 in Columbia, Boone County, Missouri.
Buried: Gilead Cemetery, Norborne, Carroll County, Missouri.
Married: (1) Mattie Nicum Before 1905 in Unknown.
(2) Mary I Vale 1909 in Unknown.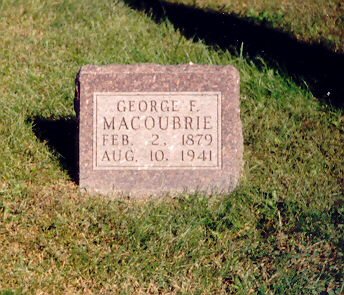 (Source: findagrave.com/Robin (Cottingham) Fife)