Notes for SARAH LIEBLEIN:

Daughter of Berl and Miriam "Marjem" (Stockhamer) Lieblein.
First Name: Also found as Sura and Sadie.
Born: April 24, 1901 in Skala Austria (E. Galicia).
Alternate Date of Birth: April 6, 1902.
Alternate Year of Birth: 1897-1899 and 1903.
Died: February 27, 1993 in Flusing, Queens County, New York.
Buried: Mt. Hebron Cemetery, Flushing, Queens County, New York.
Immigration: December 29, 1922 - Ship: Lapland from Antwerp, Belgium.
Last Residence Before Immigration: Synovodzkovyzno, E. Galicia.
Petition for Naturalization: April 5, 1926.
Census:
April 15, 1930 - St Marks Place, Assembly District 8, Block J, Supervisor's District 21, Enumeration District 31-210, Manhattan, New York, New York.
1940 - Block H, Supervisor's District 49, Enumeration District 3-1149-A, Bronx, New York.
Occupation:
April 5, 1926 - Garment Worker.
April 15, 1930 - Machine Operator, Ladies Dresses.
Married: Morris "Moses/Mojzesz" Lieblein December 9, 1931 in Poland.
NOTES: Ship Manifest - Heading to brother Isydor Lieblein 98 Marks Place, New York City, New York. typed on ship manifest age 23 but handwritten over 25. Polish (E Galicia crossed out).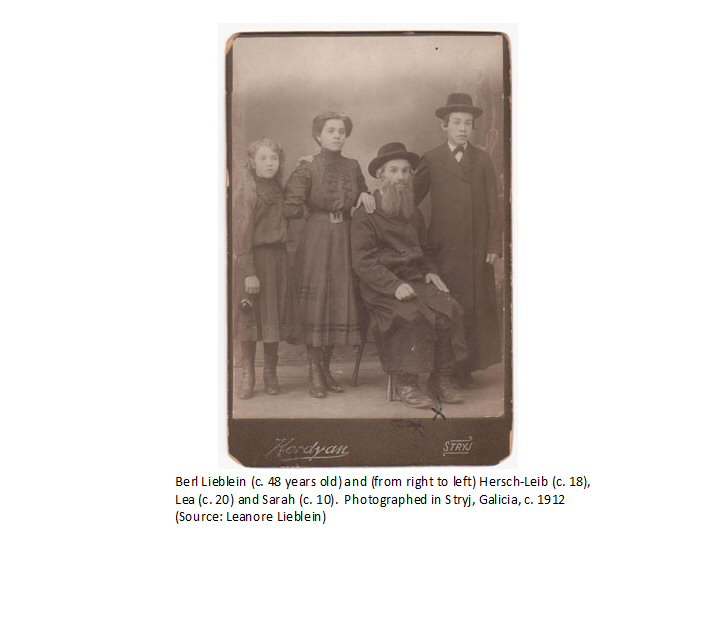 Ship Manifest Pg. 1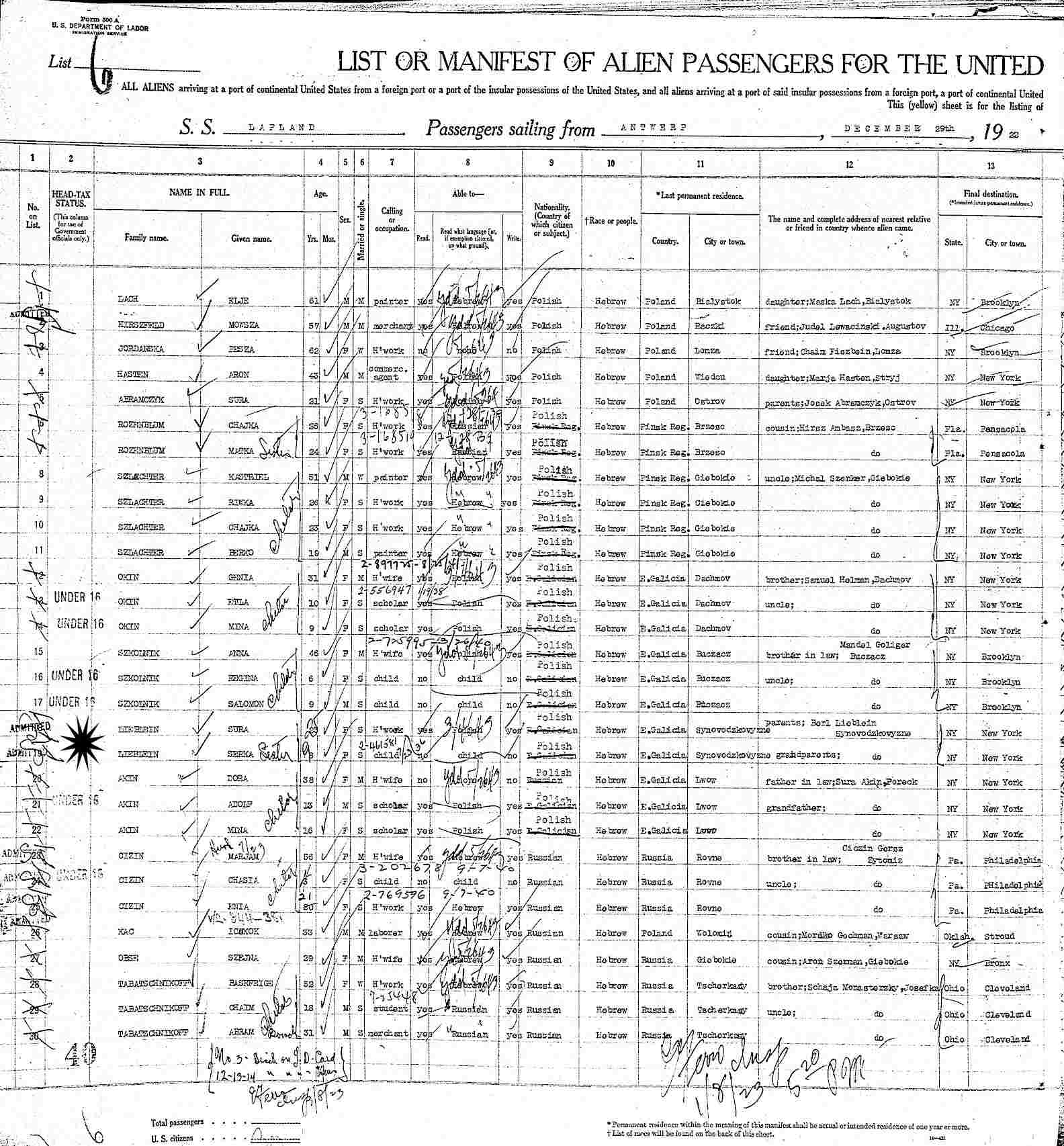 Ship Manifest Pg. 2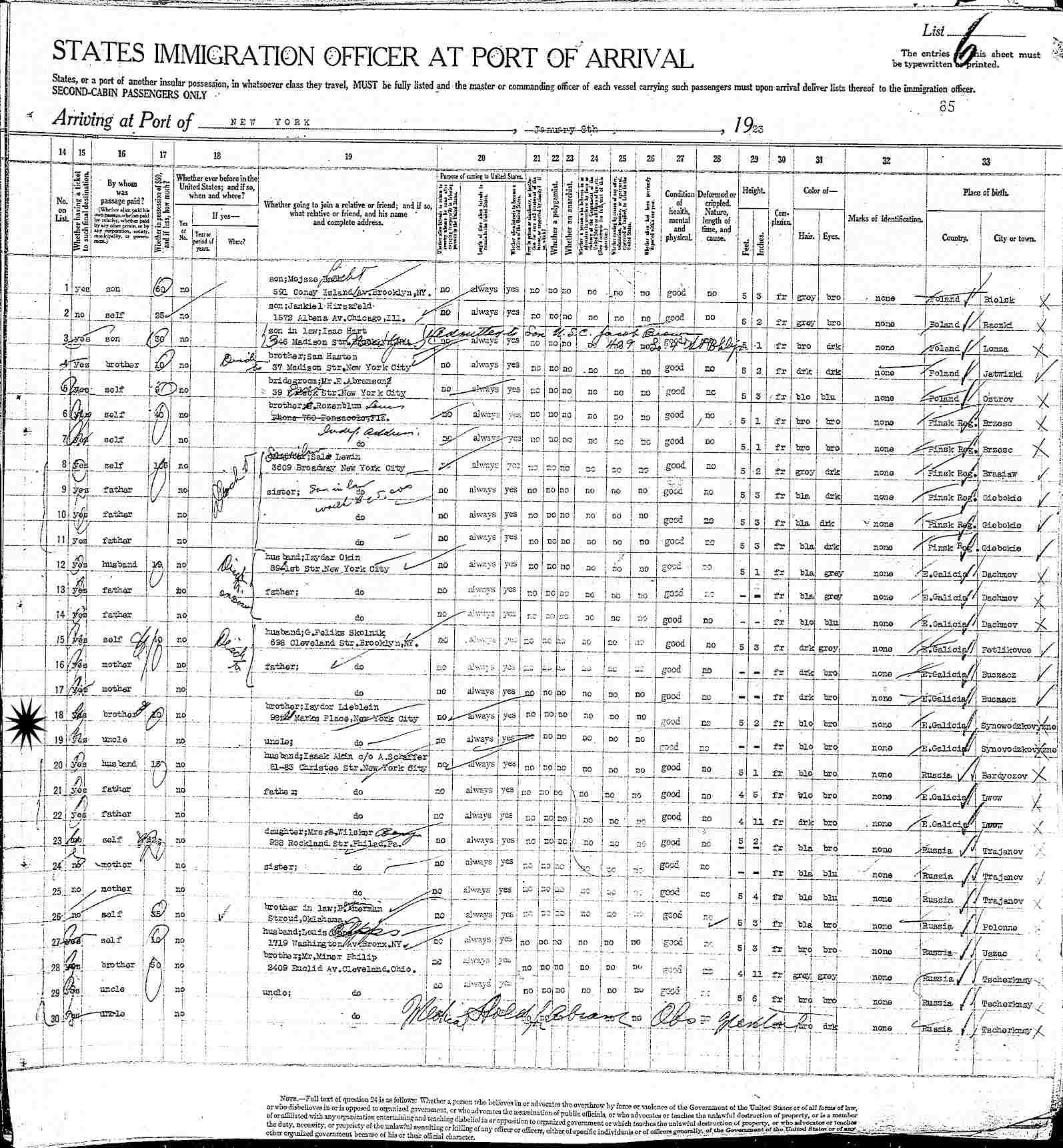 Petition for Naturalization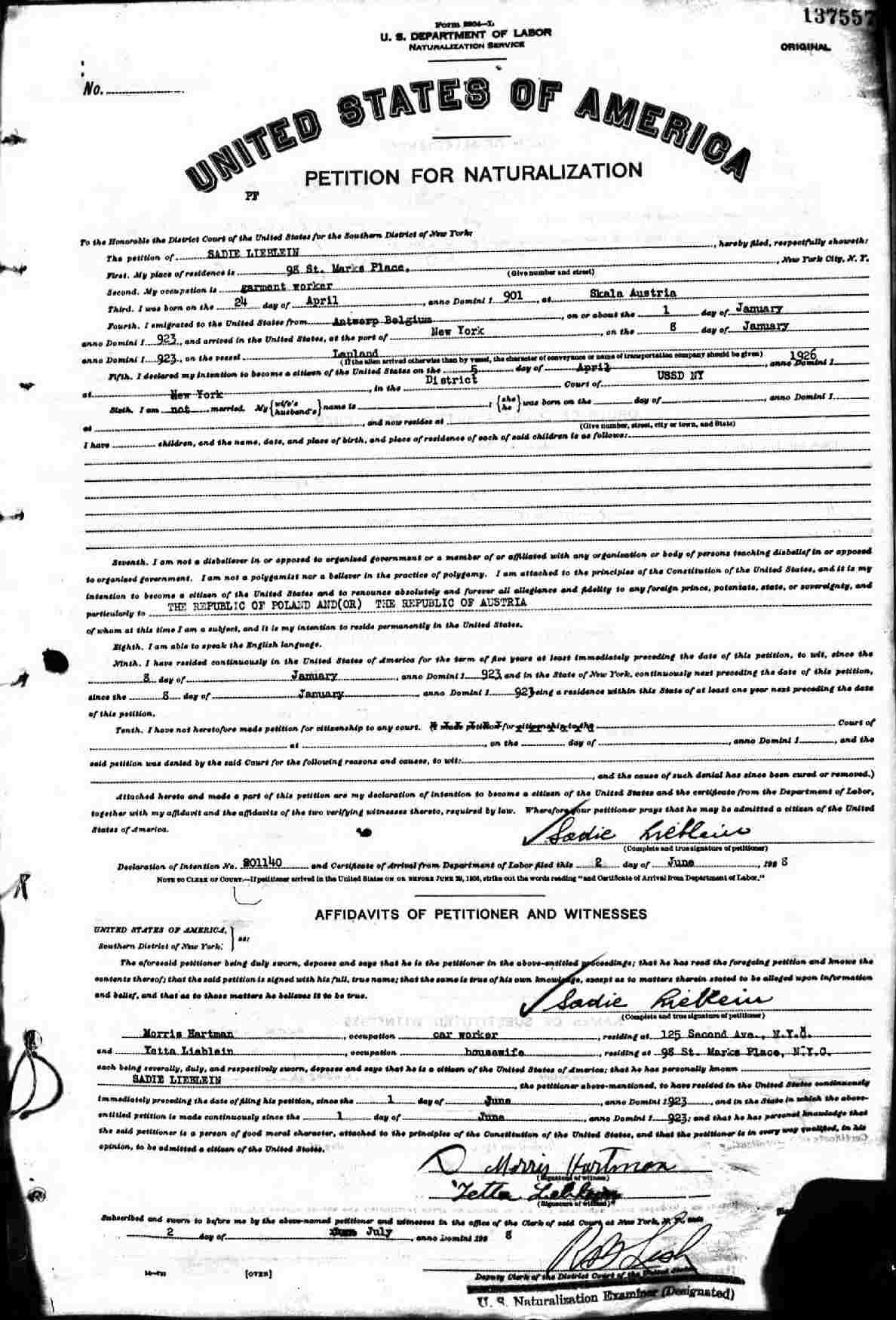 Oath of Allegiance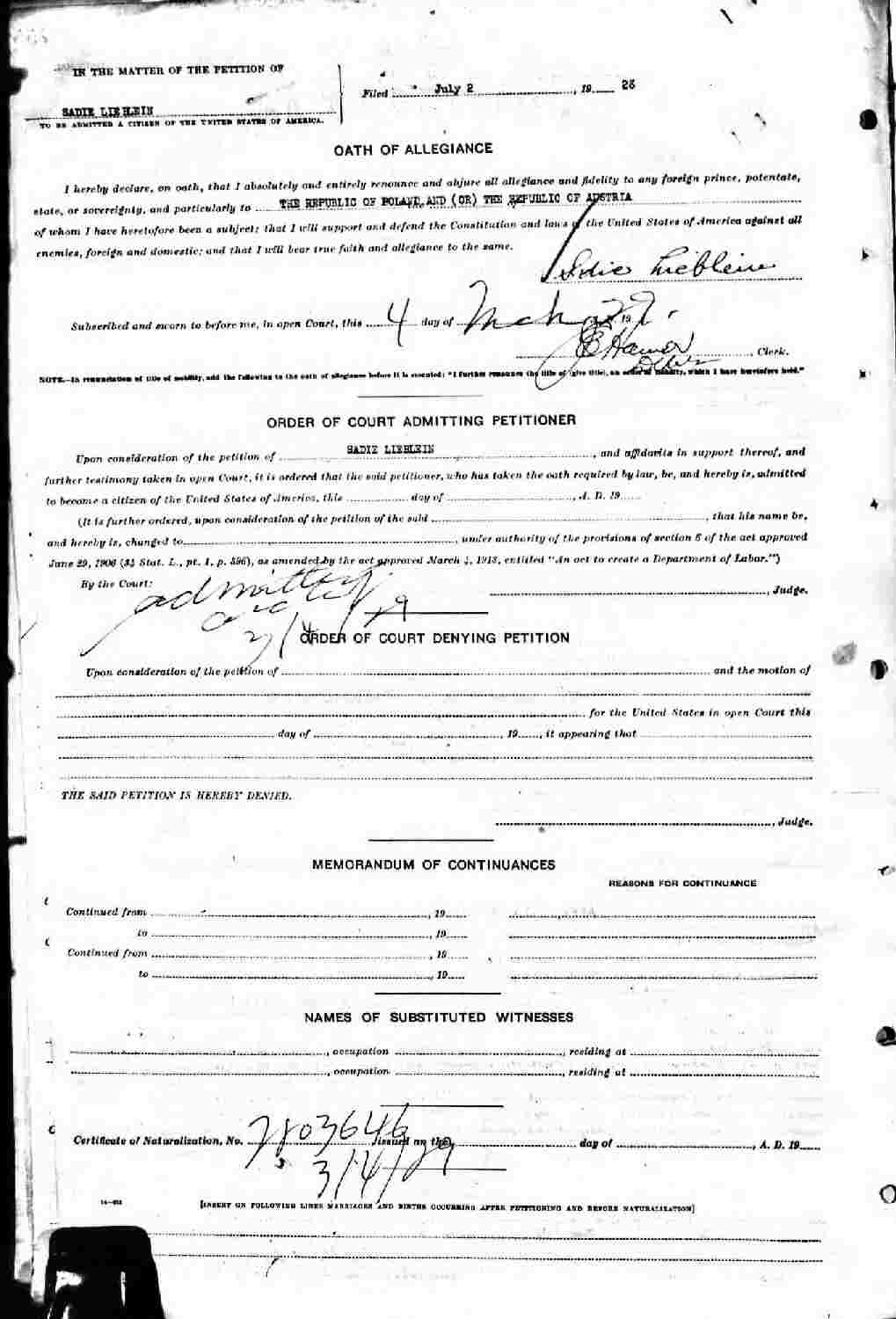 1930 Census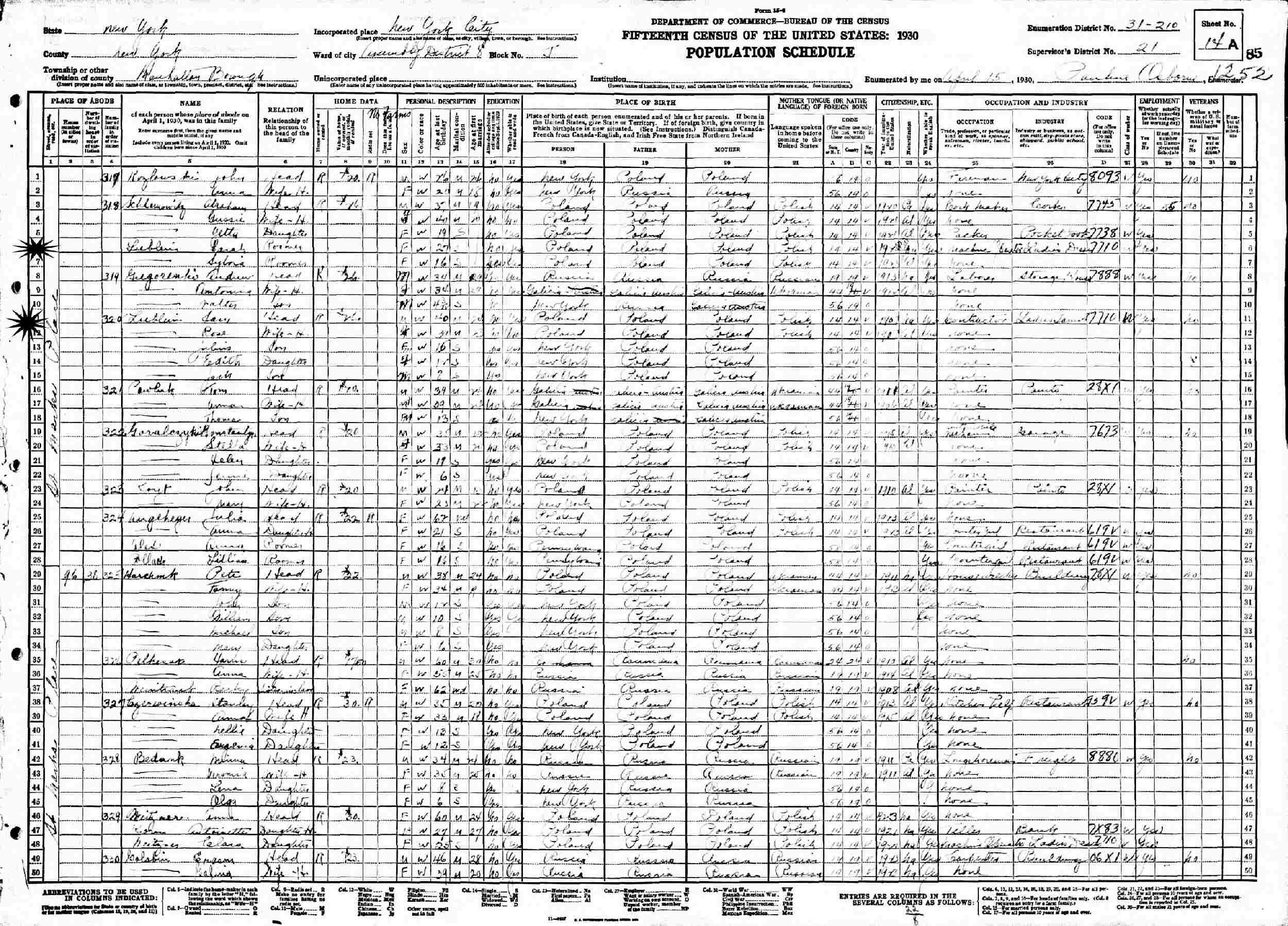 1940 Census