Notes for RACHEL MERCER KINNICK:

Daughter of William and Mary (Fletcher) Mercer.
Born: May 15, 1839 in Short Creek, Harrison County, Ohio.
Died: December 10, 1917 in Unknown.
Buried: Plot: 9, 20, 6: Park City Cemetery, Park City, Stillwater County, Montana.
Residence:
Between 1870-1874: Madison County, Iowa.
After 1878: Montana.
Married: Joseph Kinnick February 29, 1860 in Unknown.
He is the brother of Jacob James who married Rachel's Aunt, Fannie Fletcher.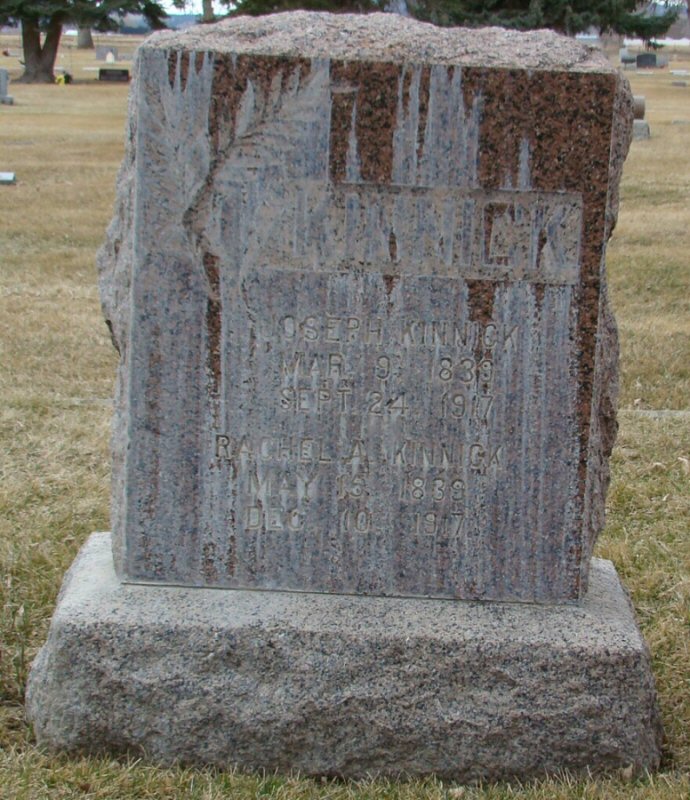 (Source: findagrave.com/Lorna Kappel)