Notes for JOSEPH KINNICK:

Son of Walter W and Susan (Schwyhart) Kinnick.
Born: March 9, 1839 in Unknown.
Died: September 24, 1917 in Unknown.
Buried: Plot: 9, 20, 5: Park City Cemetery, Park City, Stillwater County, Montana.
Military: On 18 Aug 1861, Joseph enlisted in Company D, Seventh Regiment, Kansas Volunteers, Cavalry. He served until being mustered out at St. Louis, Missouri, 10 Mar 1865.
Residence:
1870-1874: Moved to Madison, Iowa.
After 1878: Montana.
Married: Rachel Mercer February 29, 1860 in Unknown.
He is the brother of Jacob James, who married Rachel's Aunt, Fannie Fletcher.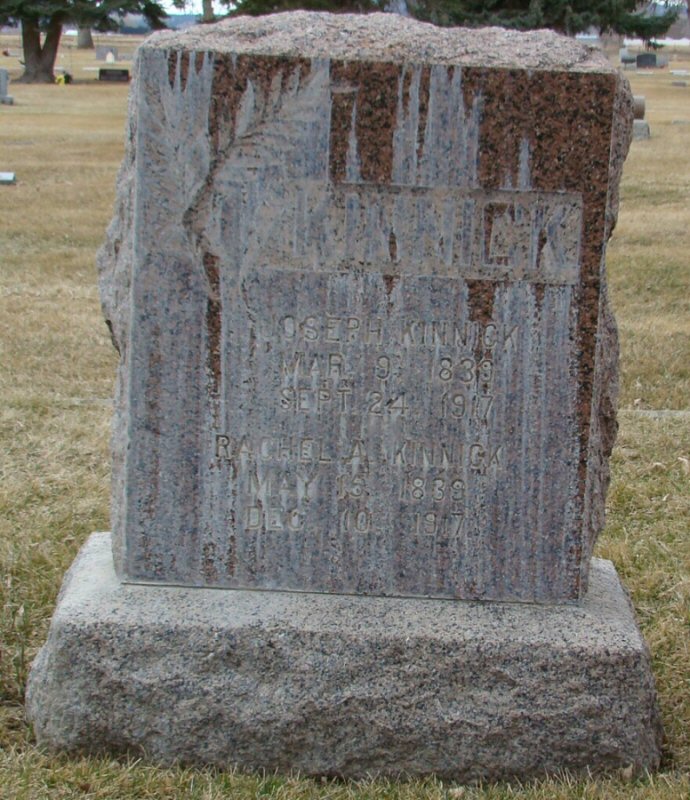 (Source: findagrave.com/Lorna Kappel)