Notes for THOMAS KIER:

Son of Robert M and Martha Matilda (Walker) Kier.
Born: August 16, 1824 in Indiana County, Pennsylvania.
Died: February 7, 1884 in Unknown.
Buried: Plot: Section C-4, Lot 196; Glenwood Cemetery, Houston, Harris County, Texas.
Middle intials "J" and "F" used in Confederate War Records.
Occupation: Sheriff.
Married: (1) Hannah Castor November 30, 1843 in Gentry, Gentry County, Missouri.
(2) Mary Narcissus Hollingshead Henkel June 24, 1866 in Oktibbeha County, Mississippi.
His sister, Sarah Jane, married Hannah's brother, Robert.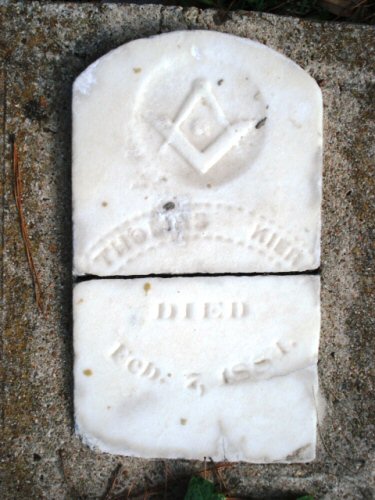 (Source: findgrave.com/Robert Haque)