Notes for RUTH ESTELLA WHITE KIER:

Daughter of John B and Dessie (Marts) White.
Born: March 7, 1905 in Unknown.
Died: October 25, 1995 in Unknown.
Buried: Edgewood Cemetery, Saltsburg, Indiana County, Pennsylvania.
Last Residence: Saltsburg, Indiana County, Pennsylvania.
Married: Thomas Rhea Kier June 22, 1927 in Indiana County, Pennsylvania.
Obituary:
Ruth E. Kier, 90, of Kiski Township, Armstrong County, died Wednesday, Oct. 25, 1995, in Indian Haven Nursing Center, Indiana, Pa. She was born March 7, 1905, in Conemaugh Township, a daughter of the late John B. and Dessie Marts White. She was a resident of Kiski Township for most of her life and a member of Trinity Presbyterian Church in Clarksburg. She enjoyed collecting recipes and canning food. In addition to her parents, she was preceded in death by her husband, Thomas R. Kier Sr. in 1965; one daughter, Jean Lasher; four brothers, Arthur, Roy, Lewis and Ernest White; and two sisters, Florence Rolinson and Virginia Leksel. She is survived by one son, Thomas R. Kier Jr. of Bell Township; one daughter, Mrs. Charles ``Blanche'' Gabrielson of Connemaugh Township; eight grandchildren; and eight great-grandchildren. Friends will be received Thursday from 7 to 9 p.m. and Friday from 2 to 4 and 7 to 9 p.m. in the CURRAN FUNERAL HOME INC., 701 Salt St., Saltsburg, where services will be held Saturday at 11 a.m. with the Rev. Tom Jones, her pastor, officiating. Interment in Edgewood Cemetery, Saltsburg.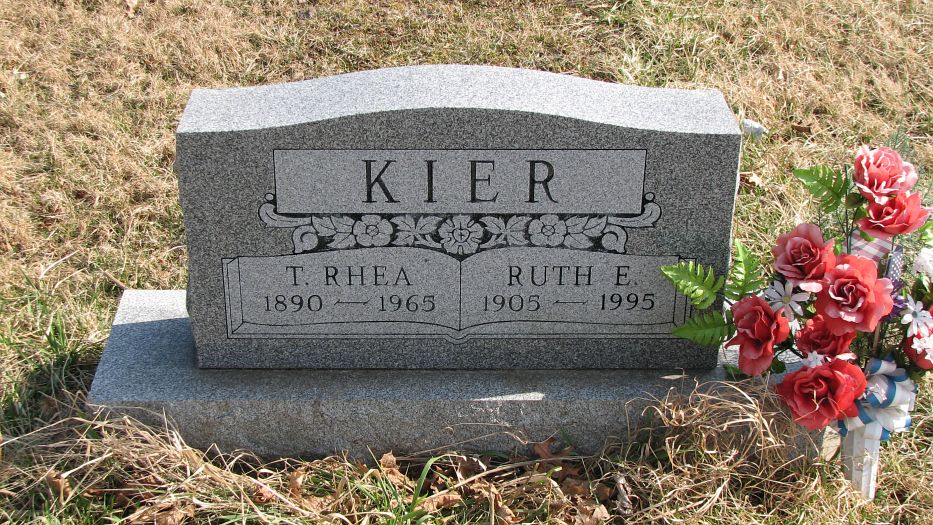 (Source: findagrave.com/Lasherp)