Notes for MILES ARTHUR KIER:

Son of Thomas Benton and Julia A (Sampson) Kier.
Born: May 1, 1894 in Sherman County, Kansas.
Died: October 2, 1963 in Unknown.
Buried: Forest Park Cemetery, Houston, Harris County, Texas.
Last Residence: Texas.
Married: Vila Haun May 18, 1924 in Galveston, Galveston County, Texas.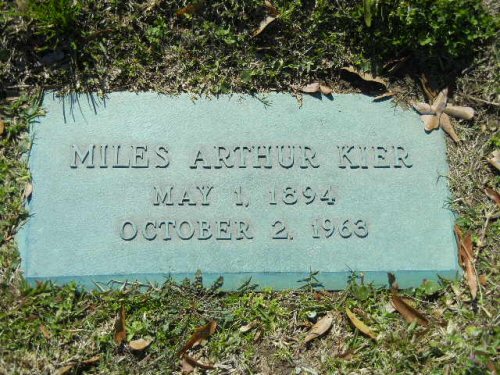 (Source: findgrave.com/findagrave.com/Gale Green Brister)