Notes for MARTHA NESMITH PRICE:

Daughter of Charles Beveridge and Idah Frampton (Kier)Nesmith. Adopted by Idah's second husband, Lyttleton Price, Jr.
Born: April 22, 1902 in Pennsylvania.
Died: August 25, 1994 in Orange, Orange County, Pennsylvania.
Last Residence: San Francisco, San Francisco County, California.
Married: Clarence Upson Young Unknown in Unknown.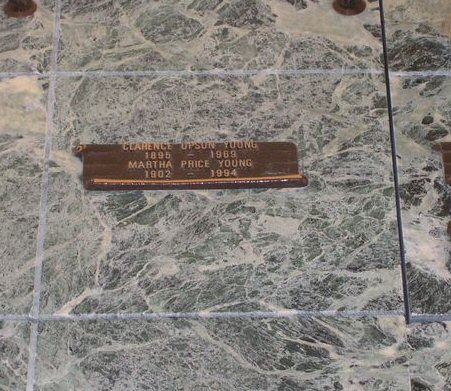 (Source: findagrave.com/Rumble Monroe)