Notes for JEANNE BLEICHER DEMAR RUBIN:

Abraham "Avram" Nathan and Luba "Lena" (Goldman) Bleicher.
Born: April 10, 1889 in Smolensk, Russia.
Alternate Date of Birth: April 2, 1889.
Died: September 11, 1952 when her plane crashed into the Gulf of Mexico. Her body was never recovered.
Married: ? Demar Before 1945 in Unknown.
(2) ? Rubin Before January, 1952 in Unknown.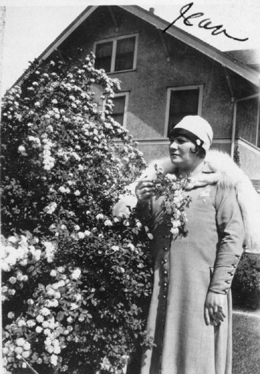 Jeanne (Bleicher) and Gloria Demar?